WIEGO is focused on the devastating impact of this crisis for the world's two billion informal workers. We are striving to ensure that informal workers' issues are addressed, sharing information and advocacy tools, and arguing for policies and plans that include informal workers.
Informal workers and their families face additional health risks and economic impact. Many live and work in crowded public spaces with little or no access to water and sanitation, and have no access to health care. Because informal workers depend on their daily earnings to survive, they face the risk of falling into extreme poverty as a result of government-ordered lockdowns and economic disruptions. Women informal workers face additional challenges because of their care and domestic responsibilities.
---
How WIEGO supports
Because we know that the crisis is affecting different groups of workers differently, the approach to each must be unique.
WASTE PICKERS
Essential Service Providers at Risk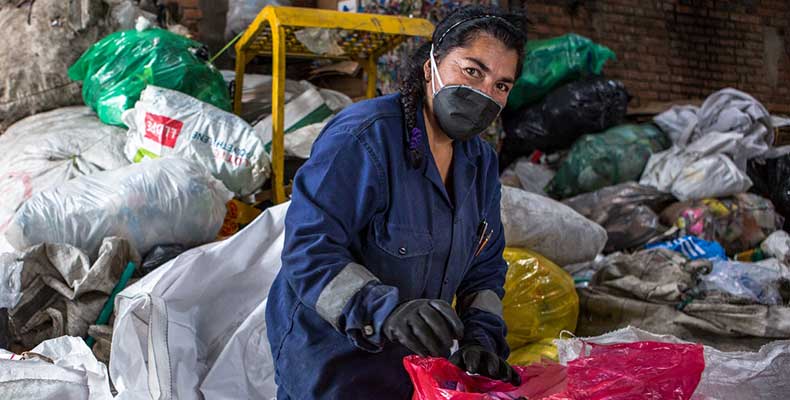 HOME-BASED WORKERS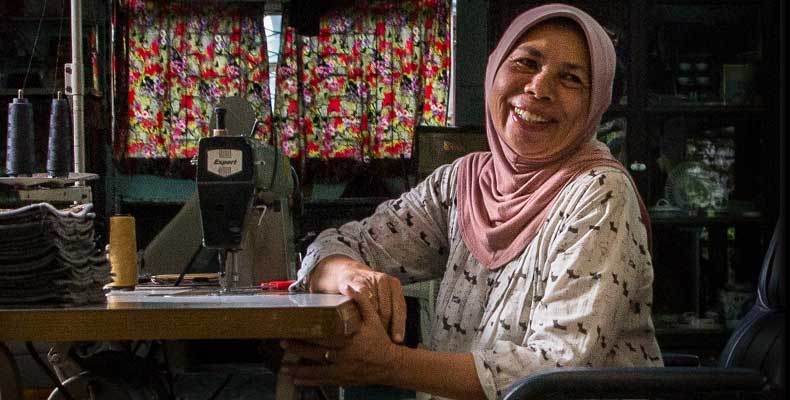 DOMESTIC WORKERS
Frontline Care Workers at Risk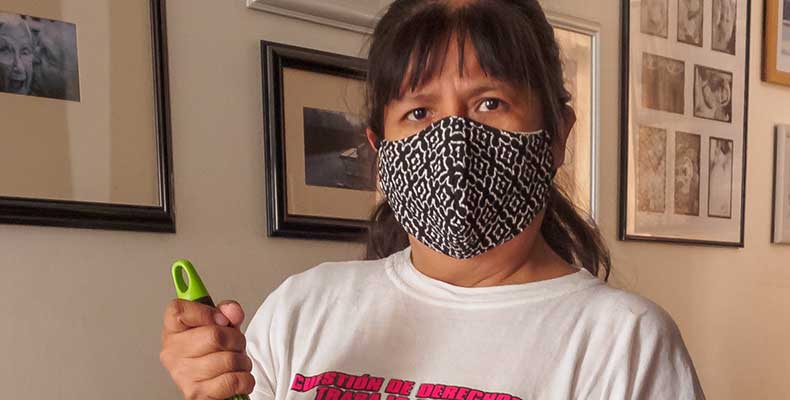 STREET VENDORS
Essential Goods and Urgent Needs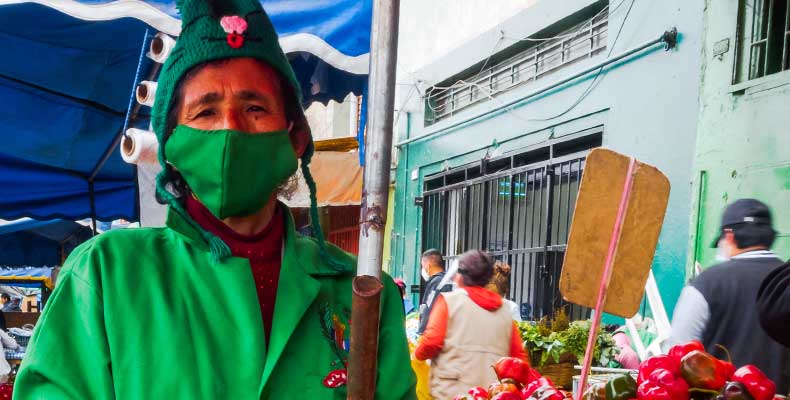 WIEGO's research into the impact of economic crises in the informal workforce has taught us that informal workers have "no cushion to fall back on". Rather, informal workers bear the brunt of economic and work disruptions.
---
Researching the Impact of COVID-19 on Informal Workers
COVID-19 Crisis and the Informal Economy Study
There are no economic indicators so important or revealing as the words of workers. Today, the voices of informal economy workers, who constitute 60% of the world's workforce, are helping us unpack the hardship, injustice, and possibility for transformation within our economic system, laid bare by COVID-19. Read more
---
Rapid assessment of impact on informal workers
Between 23 March and 8 April 2020, WIEGO conducted a rapid assessment with informal worker leaders and others who work closely with them to understand how COVID-19 and the related public health measures are impacting informal workers in Africa, Asia and Latin America. Both a preliminary report and an e-book details what we learned.
Analysis in OECD Development Matters blog: Laura Alfers, Jenna Harvey and Rachel Moussié, who led the rapid assessment, share insights—and assert that short-term safety nets are important in the immediate crisis, but longer-term thinking about recovery and income security for informal workers should be part of the policy response.
---
COVID-19 related blogs
View a full list of COVID-19 related blog posts
---
COVID-19 podcast mini-series
Listen to Sally Roever talk about what informal workers need right now
WIEGO's podcast explores some of the most pressing issues faced by the world's informal workers. It features experts from around the globe. Listen now
---
Supporting informal workers & their organizations
Support informal worker campaigns
In this global crisis, organizations of informal workers have established fundraising campaigns to support these essential, unprotected workers. Read more
---
Advocacy and Action
WIEGO is gathering and analyzing information from around the globe to capture the impact of this global pandemic on the world's two billion informal workers. Here, we capture just a few of the leading advocacy efforts to alleviate the suffering this crisis is causing, and the longstanding inequality in the world of work that it has underlined. Read more
---
Workers' Voices webinar series
The COVID-19 crisis has made in-person exchange between informal workers more challenging. With this in mind, WIEGO is working to facilitate exchange between workers across sectors and countries. WIEGO's Workers' Voices webinar series aims to provide a space for learning and exchange where membership-based organizations (MBO) and networks of informal workers can learn about:
innovative policy advocacy and organizing strategies during the COVID-19 crisis; and
positive policy responses and/or MBO interventions which support informal workers during the pandemic.

---
Finding solutions
WIEGO is striving to ensure that informal workers' issues are heard, understood and addressed. We are providing information and advocacy tools for informal worker organizations, and helping them advocate for local/national policies and schemes that include informal workers.
We are keeping track of Informal Workers' Demands and of emergency Government Responses that provide some form of social protection for informal workers.
Lessons from government responses to protect informal workers with Valentina Barca
WIEGO is also working with the policy research group SPACE to assist government in evaluating responses to the Covid-19 crisis. One of the results of this work is this matrix about the technical considerations for analysing policy responses for informal workers. This is an adaptation compiled by Laura Alfers from her original piece she wrote for SPACE.
WIEGO knows that the best way to find practical and appropriate interventions is for national and local decision-makers to work together on a coordinated disaster response that involves grassroots community groups at the forefront of the daily struggles experienced by the working poor. Street vendor associations, waste picker cooperatives, domestic workers' unions and home-based worker networks should be viewed as partners, alongside community groups who work with urban populations of the working poor.
---
Government responses
From late March to end April 2020, WIEGO tracked how governments were addressing the urgent needs of informal workers during this health and economic crisis. Read more
---
Analyzing social protection responses
WIEGO has produced a series of briefs to analyze the Social Protection Responses to COVID-19, drawing from WIEGO's database of social protection responses to COVID-19, in order to support movements in their advocacy efforts to expand social protection to informal workers in this period of crisis. Read more
---
How WIEGO is working during this crisis
Our team consists of more than 60 people working in every region of the globe. Much of our work is done, and can continue to be done, remotely. However, there will be some disruptions.
We have cancelled all travel and in-person meetings by our team, closed our Operations office and asked all team members to avoid gatherings and to follow the advice and restrictions of their local health authorities. As countries relax restrictions in some places, we will continue to monitor the situation closely but always err on the side of safety.
This will necessarily prevent some activities that involve grounded, face-to-face encounters with our members, partners and allies, but the safety of our people and our communities is paramount.
Photo: Mwanahamisi Hassan is a 22 year old Domestic Worker from Dar es Salaam, Tanzania. Credit: Fanuel Halelw