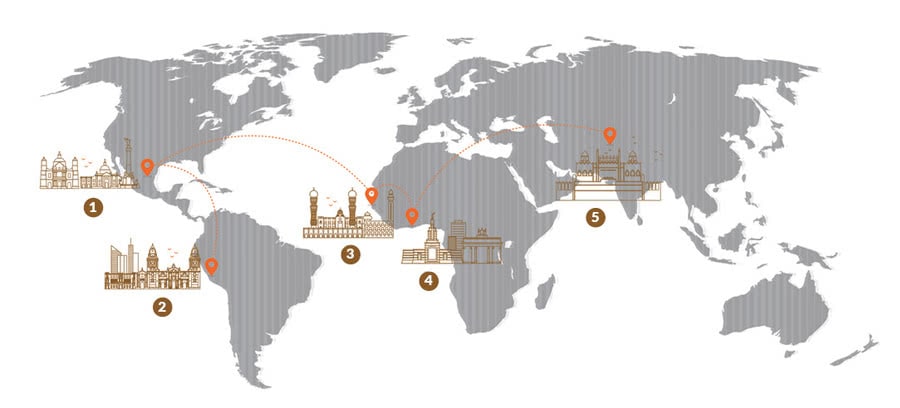 WIEGO's Focal City initiative supports informal worker organizations to secure more inclusive laws and regulations, improved urban services and a voice in urban planning and policy-making processes. WIEGO has five Focal Cities sites: in Accra, Ghana; Dakar, Senegal; Delhi, India; Mexico City, Mexico and Lima, Peru.
This brochure explains WIEGO's Focal Cities approach and what it is working to achieve in the five cities.
During the COVID-19 crisis, WIEGO's Focal Cities teams are working with organizations of informal workers to learn how the crisis is affecting their members, and to support their advocacy efforts for short-term relief and longer-term policy change.
Focal City teams have also conducted research on the impact of the COVID-19 crisis on informal workers as part of WIEGO's 12 city study. 
Read more about how workers in WIEGO's Focal Cities are providing essential goods and services during the COVID-19 crisis, and what cities need to do now to provide them with protections and support.
---
What do we want to change?
Informal workers comprise a majority of the workforce in most cities in the Global South and make important contributions to urban economies. Despite this, they are often excluded from urban planning processes. Their work is frequently stigmatized and penalized through evictions, restrictions and fines.
Through the Focal Cities initiative, WIEGO works to support their organizations, which are mobilizing against negative stereotypes, unjust practices and punitive policies. Our partners are approaching governments with solutions that have the potential to benefit both the informal workforce and the city as a whole.
In the Focal Cities we work with organizations representing a range of occupational sectors, including street vendors, waste pickers, domestic workers, home-based workers, shoe-shiners, newspaper vendors and head porters. 
---
How do we do it?
WIEGO's Focal Cities initiative works to: 
Strengthen the organizational and individual capacities of informal workers in priority areas - like advocacy strategy, internal democracy and communications - identified together with worker organizations based on their needs.
Expand local networks of support and alliances for workers' organizations and strengthen solidarity within and across different sectors of workers.
Support informal workers in articulating alternative planning and policy solutions for integration into urban systems on beneficial terms – such as supportive regulations for street vendors or contract provision for waste pickers.
---
Learn about the work in: