The WIEGO Working Papers feature research that makes either an empirical or theoretical contribution to existing knowledge about the informal economy. Particular attention is paid to policy-relevant research. The series includes statistical profiles of informal employment and critical analysis of data collection and classification methods. Methodological issues and innovations, as well as suggestions for future research, are considered.
All papers are peer reviewed by WIEGO's Research Team and/or external experts.
Working Papers in this series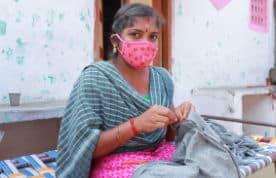 Chen, Marty, Erofili Grapsa, Ghida Ismail, Mike Rogan, Marcela Valdivia, Laura Alfers, Jenna Harvey, Ana Carolina Ogando, Sarah Orleans Reed and Sally Roever. 2021. COVID-19 and Informal Work: Distinct Pathways of Impact and Recovery in 11 Cities Around the World. WIEGO Working Paper No. 42.
---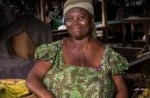 Rogan, Michael. 2019. Tax Justice and the Informal Economy: A Review of the Debates. WIEGO Working Paper No. 41.
---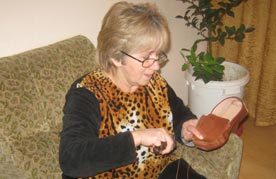 Von Broembsen, Marlese. 2019. The European Union's Commodification of Bulgarian Homeworkers: Regulating informal labour in global production networks. WIEGO Working Paper No. 40.
---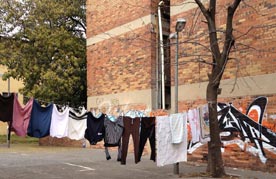 Coggin, Thomas. 2019. Informal Work and the Social Function of the City: A Framework for Legal Reform in the Urban Environment. WIEGO Working Paper No. 39.
---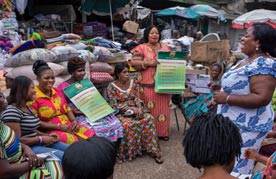 Carré, Françoise, Pat Horn and Chris Bonner. 2018. Collective Bargaining by Informal Workers in the Global South: Where and How It Takes Place. WIEGO Working Paper No. 38
---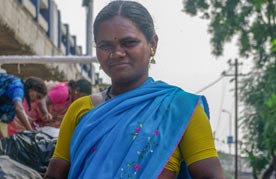 Alfers, Laura, Francie Lund and Rachel Moussié. 2018. Informal Workers & The Future of Work: A Defence of Work-Related Social Protection. WIEGO Working Paper No. 37
---
Carré, Françoise. 2017. Applying the Concept of the Informal Economy to Labour Market Changes in Developed Countries: What Can Be Learned. WIEGO Working Paper No. 36
---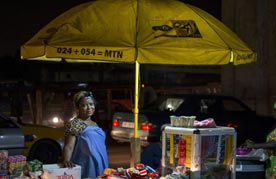 Anyidoho, Nana Akua and William F. Steel. 2016. Perceptions of Costs and Benefits of Informal-Formal Linkages: Market and Street Vendors in Accra, Ghana. WIEGO Working Paper No. 35
---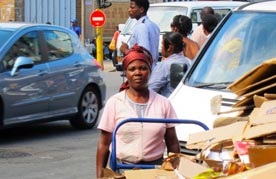 Robbins, Glen and Tasmi Quazi. 2015. Informal Economy Budget Analysis: eThekwini Metropolitan Municipality (Durban, South Africa). WIEGO Working Paper No. 34
---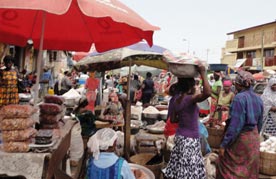 Adamtey, Nicholas. 2015. Informal Economy Budget Analysis: Accra Metropolis. WIEGO Working Paper No. 33
---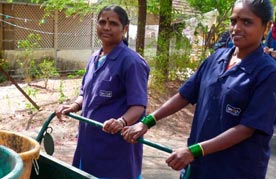 Samson, Melanie. 2015. Forging a New Conceptualization of "The Public" in Waste Management. WIEGO Working Paper No. 32
---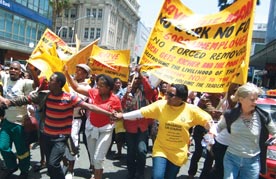 Chris Bonner and Françoise Carré. 2013. Global Networking: Informal Workers Build Solidarity, Power and Representation through Networks and Alliances. WIEGO Working Paper (Organization and Representation) No. 31
---
Alfers, Laura. 2013. The Ghana National Health Insurance Scheme: Barriers to Access for Informal Workers. WIEGO Working Paper (Social Protection) No. 30
---
Jain, Kalpana. 2013. Health Financing and Delivery in India: An Overview of Selected Schemes. WIEGO Working Paper (Social Protection) No. 29
---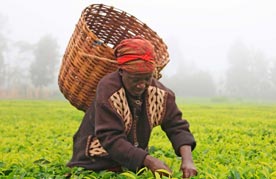 Chan, Man-Kwun. 2013. Informal Workers in Global Horticulture and Commodities Value Chains: A Review of Literature. WIEGO Working Paper (Global Trade) No. 28
---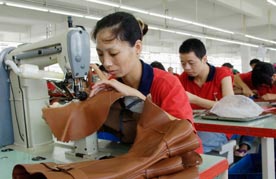 Meagher, Kate. 2013. A Literature Review on Linkages Between Formal and Informal Economies in Developing Countries. WIEGO Working Paper (Urban Policies) No. 27
---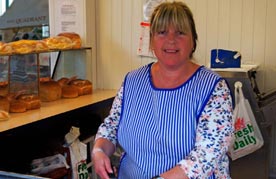 Carré, Françoise and James Heintz. 2009 (update 2013). Toward a Common Framework for Informal Employment across Developed and Developing Countries. WIEGO Working Paper (Statistics) No. 26
---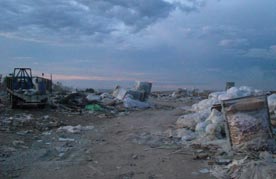 Fernández, Lucía. 2012. Paisajes-basura: Dinámicas y Externalidades Territoriales del Reciclaje en Montevideo, Uruguay - Español. (Waste-scapes: Recycling Dynamics and Spacial Externalities in Montevideo, Uruguay). WIEGO Working Paper (Urban Policies) No. 25
---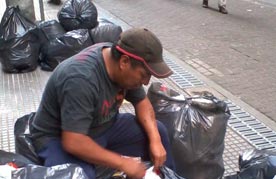 Schamber, Pablo J. 2012. Proceso de integración de los cartoneros de la Ciudad Autónoma de Buenos Aires. Del reconocimiento a la gestión de Centros Verdes y la recolección selectiva - Español. (Waste Picker Integration Process of the Autonomous City of Buenos Aires. From Recognition to Green Management Centres and Selective Waste Collection). WIEGO Working Paper (Urban Policies) No. 24 
---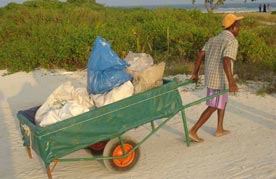 Scheinberg, Anne. 2012. Informal Sector Integration and High Performance Recycling: Evidence from 20 Cities. WIEGO Working Paper (Urban Policies) No. 23
---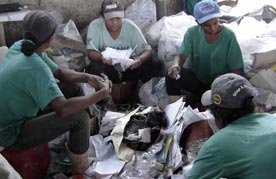 Goulart de Oliveira, Fabiana and Francisco de Paula Antunes Lima. 2012. Eficiência e Solidariedade nas Associações de Catadores de Materiais Recicláveis - Português. (Efficiency and Solidarity Among Waste Picker Organizations). WIEGO Working Paper (Urban Policies) No. 22
---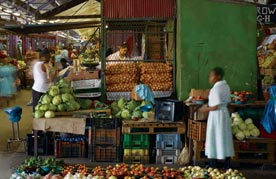 Watson, Vanessa. 2011. Inclusive Urban Planning for the Working Poor: Planning Education Trends and Potential Shifts. WIEGO Working Paper (Urban Policies) No. 21
---
Lund, Frances and Anna Marriott. 2011. Occupational Health and Safety and the Poorest. WIEGO Working Paper (Social Protection) No. 20
---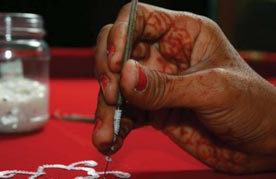 Chen, Martha A. and Shalini Sinha. 2019.  Home-Based Workers and Urban Plans, Policies and Practice: India in Comparative Perspective. WIEGO Working Paper (Urban Policies) No. 19
---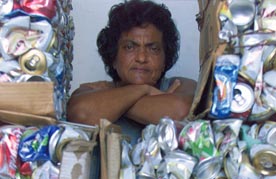 Dias, Sonia. 2010. Gestão de Resíduos Sólidos, Catadores, Participação e Cidadania – Novas Articulações? - Português. (Solid Waste Management, Waste Pickers, Participation and Citizenship - New Possibilities?). WIEGO Working Paper (Urban Policies) No. 18
---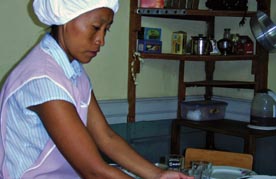 Tokman, Victor. 2010. Domestic Workers in Latin America: Statistics for New Policies. WIEGO Working Paper (Statistics) No. 17
---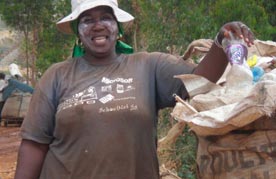 Samson, Melanie. 2010. Reclaiming Reusable and Recyclable Materials in Africa - A Critical Review of English Language Literature. WIEGO Working Paper (Urban Policies) No. 16
---
Salej, Ana Paula. 2010. Informal Economy Budget Analysis in Brazil and Belo Horizonte. WIEGO Working Paper No. 15
---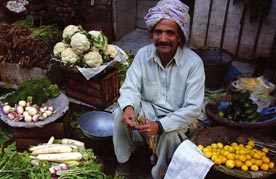 Mumtaz, Khawar, Nadia Saleem, Sara Shujat and Junaid Qureshi. 2010. Informal Economy Budget Analysis in Pakistan and Ravi Town, Lahore. WIEGO Working Paper No. 14
---
Aliaga Linares, Lissette. 2010. Informal Economy Budget Analysis in Peru and Metropolitan Lima. WIEGO Working Paper No. 13
---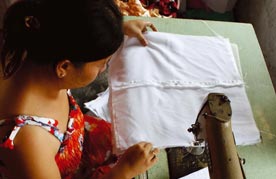 Casanova-Dorotan, Florencia G. 2010. Informal Economy Budget Analysis in Philippines and Quezon City. WIEGO Working Paper No. 12
---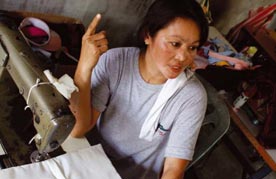 Budlender, Debbie. 2009. Informal Economy Budget Analysis in Brazil, Pakistan, Peru and Philippines. WIEGO Working Paper No. 11
---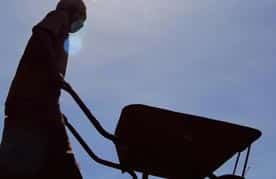 Lund, Francie. 2009. Social Protection, Citizenship and the Employment Relationship. WIEGO Working Paper (Social Protection) No. 10
---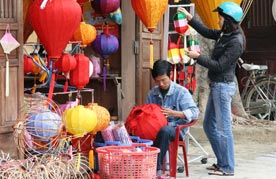 Herrera, Javier, Mathias Kuépié, Christophe J. Nordman, Xavier Oudin and François Roubaud. 2012. Informal Sector and Informal Employment: Overview of Data for 11 Cities in 10 Developing Countries. WIEGO Working Paper (Statistics) No. 9
---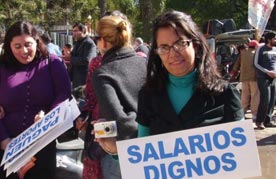 Esquivel, Valeria. 2010. The Informal Economy in Greater Buenos Aires: A Statistical Profile. WIEGO Working Paper (Statistics) No. 8
---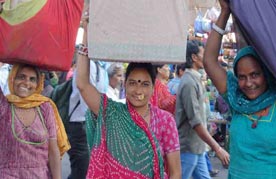 Chen, Martha A. and G. Raveendran. 2014 (updated from 2011). Urban Employment in India: Recent Trends and Patterns. WIEGO Working Paper (Statistics) No. 7
---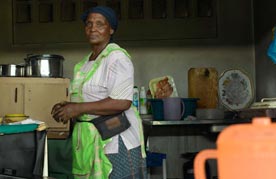 Wills, Gabrielle. 2009. South Africa's Informal Economy: A Statistical Profile. WIEGO Working Paper (Statistics) No. 6
---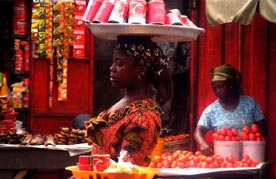 Skinner, Caroline. 2008. Street Trade in Africa: A Review. WIEGO Working Paper (Urban Policies) No. 5
---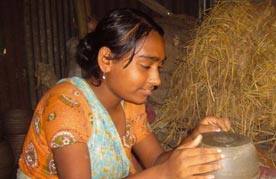 Chen, Martha A. and Donna Doane. 2008. Informality in South Asia: A Review. WIEGO Working Paper No. 4
---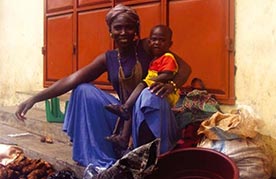 Heintz, James and Imraan Valodia. 2008. Informality in Africa: A Review. WIEGO Working Paper No. 3
---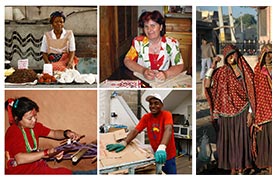 Vanek, Joann, Martha Alter Chen, Françoise Carré, James Heintz and Ralf Hussmanns. 2014. Statistics on the Informal Economy: Definitions, Regional Estimates and Challenges. WIEGO Working Paper (Statistics) No. 2
---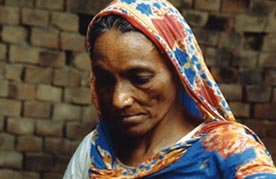 Chen, Martha Alter. 2012. The Informal Economy: Definitions, Theories and Policies. WIEGO Working Paper No. 1
---