Women in Informal Employment: Globalizing and Organizing (WIEGO) is a global network focused on empowering the working poor, especially women, in the informal economy to secure their livelihoods. We believe all workers should have equal economic opportunities, rights, protection and voice.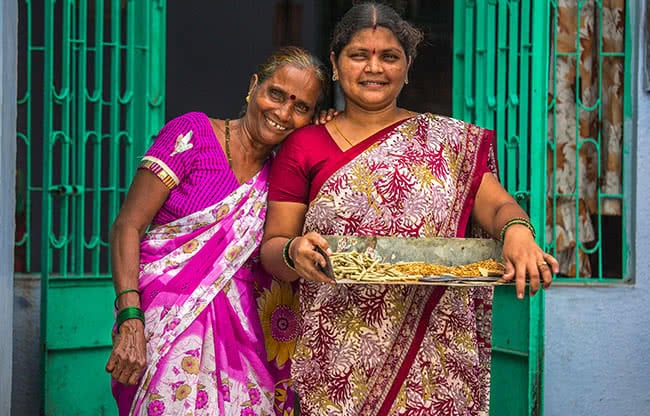 WIEGO promotes change by:  improving statistics and expanding knowledge on the informal economy; building networks and capacity among informal worker organizations; and, jointly with the networks and organizations, influencing local, national and international policies.
Why WIEGO?
Most of the world's workers (61% globally) make their living in the informal economy, where earnings are typically low but costs and risks are high. WIEGO contends that poverty and inequality can only be reduced by raising the earnings and lowering the risks of these workers.
In this video, Sally Roever, WIEGO's International Coordinator, talks about why it is crucial not to leave these workers behind.
WIEGO is distinct from other global research or advocacy organizations. Here's how.
Informal Economy: Definition
The informal economy is comprised of economic activities, enterprises and workers that do not receive social protection through work or legal protection through the state. The concept originally applied to self-employment in small unregistered enterprises. It has expanded to include wage employment in unprotected jobs. The first-ever global estimates of informal employment indicate 61 per cent of workers worldwide are now informal. More about the informal economy
Want to partner with WIEGO? Please visit our Partnering with WIEGO page for more information.
WIEGO's Origins
The WIEGO Network was founded by 10 activists, researchers, and development practitioners who shared a concern that the working poor in the informal economy, especially women, are not understood, valued, or supported in policy circles or by the international development community.
Read WIEGO – Born in Bellagio, 1997
WIEGO Now
Today, WIEGO is a thriving network of Individual and Institutional Members in over 40 countries. Together, our Members, Directors and Team strive:
to put issues of employment/work, and especially of informal workers, at the centre of development discourse, policies and processes relating to growth and poverty
 
to investigate the size, composition and contribution of the informal economy and of the status, needs and constraints of specific groups of informal workers
 
to build understanding of how different groups of informal workers are linked to the formal economy and inserted into the global economy
 
to promote appropriate and equitable policies, laws, regulations and institutions that can improve and secure the livelihoods of the working poor in the informal economy
This WIEGO Manifesto summary talks about work and poverty reduction.
The WIEGO Network comprises
membership-based organizations (MBOs) of informal workers 
researchers engaged in analysis of the informal economy
development practitioners concerned with poverty and informality
More about WHO We Are