2019-2020 WIEGO Annual Report
The 2019-2020 Annual Report focuses on the impact of WIEGO's work and how WIEGO programmes support different sectors of informal workers. It also highlights WIEGO's work at the beginning of the pandemic.
Available in English and French
---
2018-2019 WIEGO Annual Report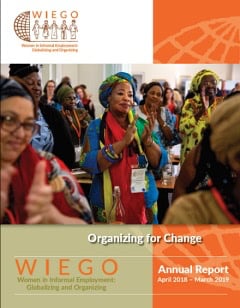 This Annual Report details WIEGO's 7th General Assembly and our progress in achieving the goals of our five-year strategic plan. Publications, blogs and resources that highlight WIEGO's work and depth of knowledge are included.
Available in English, Spanish and French.
---
2017-2018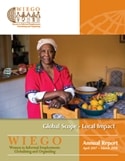 2016-2017