DELHI DIARY - April 2020
by Avi Singh Majithia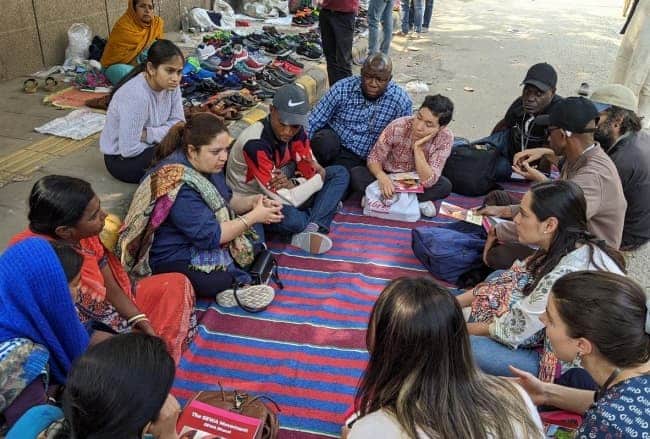 In February 2020, WIEGO's Focal Cities team met together in Delhi for a learning exchange and exposure visit. The Focal Cities teams, representing five cities across Latin America, West Africa and India, meet on an annual basis to facilitate knowledge and information exchange. WIEGO's Focal Cities work on the basis of common principles, but differ in their unique city contexts, the groups they work with and the challenges they face. The annual Focal Cities Exchange helps the teams to compare strategies, learn from each other and strengthen the Focal Cities program as a whole.
This year, the week-long exchange took the form of an exposure visit hosted by Focal City Delhi, and an accompanying training on participatory education methods and planning. First, the team visited a women's street market where second-hand goods are sold through a barter system.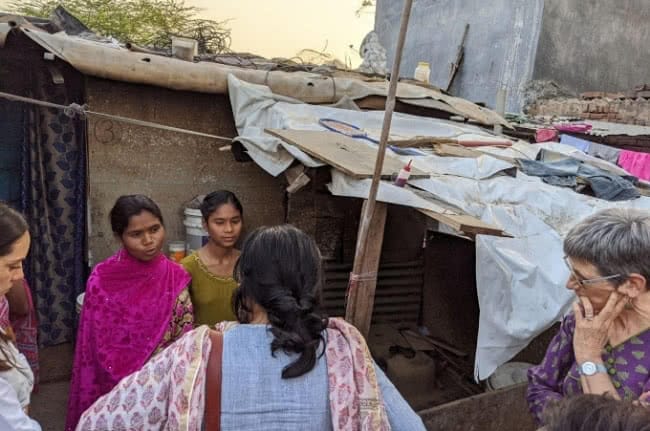 Next the team visited Delhi's historic book bazaar, which had recently been evicted and relocated to a new location. The different types of markets were a good example of the value of organising in gaining victories for informal workers in the city. The women's market space obtained after a long period of negotiation stands at variance with the recently evicted and relocated Book bazaar, despite negotiations with authorities. The visit also took the team to the home of a woman waste picker who spoke about her work to earn a livelihood in the context of poverty and discrimination she faces in the city.
The field visits were sobering and educational.  While there are examples of hard-fought gains, there is still much left to do to address the myriad challenges faced by informal workers in Delhi. 
The field visit was followed by a day-long interaction and exchange with FC Delhi's partner organisations in the city. The rich discussion was followed by a dinner with partners to facilitate a deeper understanding of FC Delhi's work.
The three-day training on Participatory Education methods that followed, was conducted by Jane Barrett, Director of WIEGO's Organization and Representation Programme. Participatory education methods are already a fundamental part of Focal Cities work with MBOs. The training aimed to bring the teams together in conversation about their diverse approaches to worker education, and to provide a framework for deepening our understanding of those approaches. The training introduced FC teams to new and different ways of MBO engagement and collectivising workers in their cities.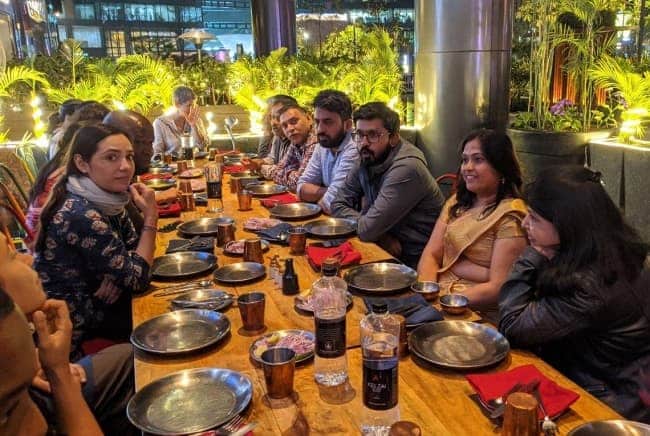 Since this was the first visit of many FC team members to Delhi, the FC Delhi team was keen to also show the team their city and plan fun activities where possible. The team ate Indo-Chinese food for the first time and wore saris another night. 
FC Delhi is humbled and gratified to have welcomed the other city teams to Delhi, to be able to speak of their work and efforts but also to have an opportunity to learn together. Hopefully, this is only the first of many such exchange visits.