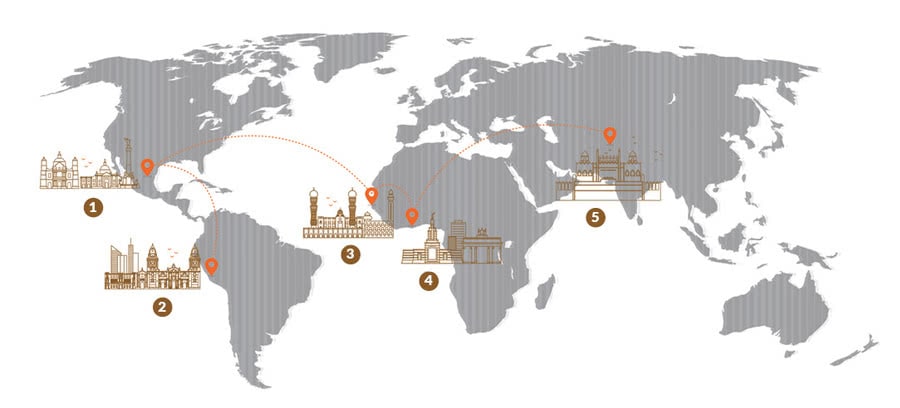 The WIEGO Focal City approach intensifies activities at the city level, in support of membership-based organizations (MBOs) and their efforts to improve outcomes for urban informal workers.
During the COVID-19 crisis, WIEGO's Focal Cities teams are staying in contact with informal workers' organizations to learn how the crisis is affecting their members, and to support their ongoing efforts for increased access to health care, water and sanitation, and most importantly, income support in places where shutdowns and isolation are happening.  More about WIEGO's COVID-19 crisis activities.
This brochure explains WIEGO's Focal Cities approach and what it is working to achieve in five cities.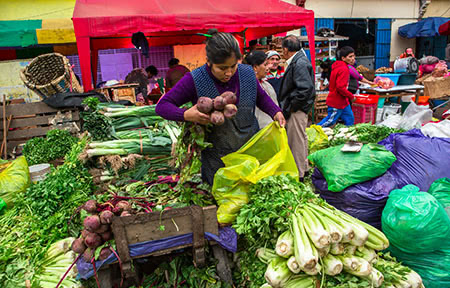 Cities are where urban informal workers pursue their livelihoods. Although national policies can impact informal workers, urban livelihoods are bound up intimately with the processes, policies and procedures that their city enacts as it pursues its various – often disconnected – agendas.
For urban informal workers to improve their livelihoods, their organizations need to be effectively engaged at all stages of urban planning and policy-making processes: from identifying the reforms required to drafting specific laws, regulations and policies and monitoring the implementation of these.
Focal Cities build the capacity of informal worker leaders and their organizations across multiple sectors, and foster dialogue between informal workers and municipal authorities. Focal City activities include:
Strengthening informal worker leaders and their organizations through capacity-building initiatives to ensure they can be effective representatives of their occupational sector.
Convening formal platforms for dialogue and joint activity with workers and government authorities, including: negotiation of specific issues, policy dialogues and information sharing.
Coordinating campaigns with public awareness components to challenge stereotypes of informal workers and/or achieve a specific objective over a fixed period of time.
Coordinating or supporting the necessary research, statistics and good practice documentation to ensure MBOs of urban informal workers have the information they need to present their case.
Capacity-building to educate informal workers on their rights and the relevant legal framework(s).
Offering further technical support as required and requested by partners.
WIEGO began the Focal City model in Accra, Ghana and Lima, Peru. In 2016, we added Delhi, India. In January 2017, we extended the Focal City initiative to include Dakar, Senegal and Mexico City, Mexico.
Learn about the work in: