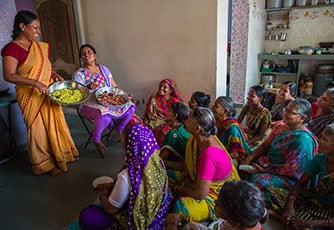 ---
Informal workers need access to social protections that will protect and mitigate against risks to their incomes and help them cope after an event or shock. WIEGO's Social Protection Programme is committed to helping informal workers access these rights.
A System-Wide Approach
WIEGO sees the lack of access to social protection as a long term, structural problem – one with especially harsh consequences for the working poor, especially women, in the informal economy.
There has been an acceptance, across the world, that social protection provision should be seen as an investment in the economy, rather than as "wasteful" welfare spending. What is needed is a system-wide approach to social protection for all strata of the population and workforce. Short-term social assistance schemes are not enough.
A strong social protection system must be:
able to adapt to a wide range of contingencies or shocks (such as economic crises, the collapse of particular industries, changing climates and disasters)
designed to reach as many workers as possible
supported by a range of financing mechanisms that include both public and private funds
Gender is as important as class, race, and space in determining whether social protection systems reach workers. Women sometimes lack social status or legal rights, and thus are excluded from social protection schemes. Their work in the informal economy is characterized by low earnings, long working hours and poor working conditions. Women's responsibilities for unpaid care work lower their incomes while lengthening their (paid and unpaid) working days. These factors make it difficult for women to save for their old age and cover the costs of health and child care services while they are working.
The original Conceptual Framework for the Social Protection Programme is still valid today.

Goals & Activities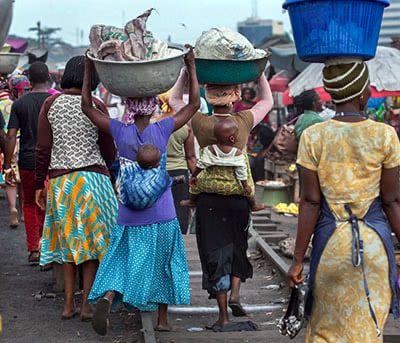 Through research, the Social Protection Programme aims to:
better understand the risks informal workers face, the ways in which different forms of protection can help to prevent or mitigate against those risks
assess the costs informal workers incur when adequate social protections do not exist
highlight the barriers informal workers face in accessing existing social protection schemes
document good practice examples of extending social protection to informal workers
Through advocacy, networking and support to grassroots membership-based organizations of informal workers, the Social Protection Programme aims to build the capacity of informal workers to advocate for improved social protection for themselves and their families, and to develop linkages between policy makers, social protection experts and informal workers.
---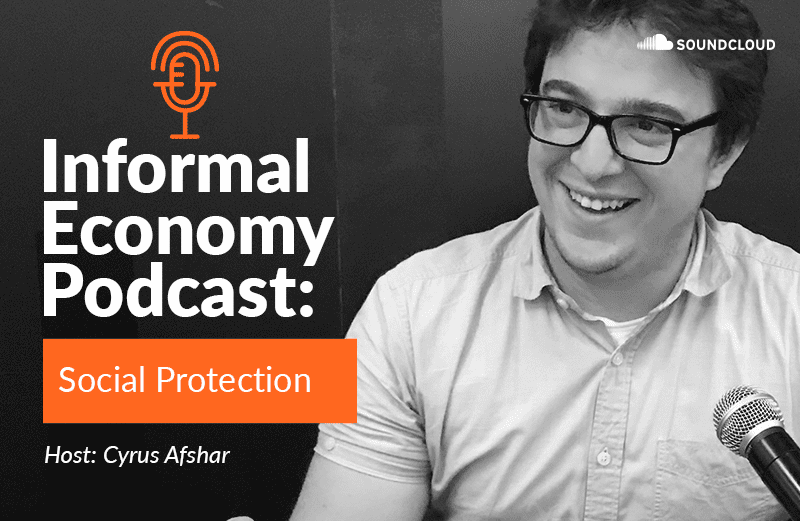 The programme has three key pillars, based on the priorities for social protection expressed by informal workers. 
The three pillars are:
1. Workers' Health
The aim of our Informal Workers Health Project is to provide a central point for information, research, activities & network building relating to the promotion of better health and better access to health services for informal workers, with the following key objectives:
Improving research on informal workers and health so that informal workers and their needs are more visible to health policymakers and to civil society organizations working on health related issues.
Providing technical support to informal worker organizations so that they are better able to engage with developments in health, improving both their visibility and validity to policymakers and other key partners.
Facilitating policy dialogues between informal worker organizations, and local, national governments and organizations, as well as international organizations, so as to ensure that the voices of informal workers are better heard in the design and delivery of health services at all levels of the state. 
Facilitating the development of a global network for health and the informal economy bringing together health experts from various disciplines, policymakers and informal worker organizations.
Watch our video on the innovative work being done by WIEGO's partners to improve the health of informal workers.
2. Child Care
Child care is one of three pillars of the social protection programme as it is an essential service if women informal workers are to secure an income, and improve their own well-being and that of their children. In response to the demand from informal workers' organizations, the Social Protection Programme at WIEGO started up the Child Care Initiative (CCI) in 2014.
A major focus of WIEGO's Child Care Initiative is how quality and state-supported child-care provision can improve economic outcomes for working poor women in the informal economy. Since the initiative was launched, WIEGO has conducted a series of research projects, including focus group discussions with informal women workers to explore the links between their child care responsibilities and income earning work.
The initiative aims to build national and international coalitions that bring together labour, women and childrens' rights advocates, social protection networks, researchers and supportive international institutions. National and international advocacy initiatives position child care as a core component of social protection for all workers in the hope of expanding child care provision with the support of governments and employers.
Read more about the Child Care Initiative and access related resources.
Contact the CCI team at childcare@wiego.org.
3. Income Security for Older Workers
Income Security for Older Workers is the newest pillar of work for the Social Protection Programme. We aim to develop this pillar of work with an initial institutional mapping and policy scoping.
Notable Gains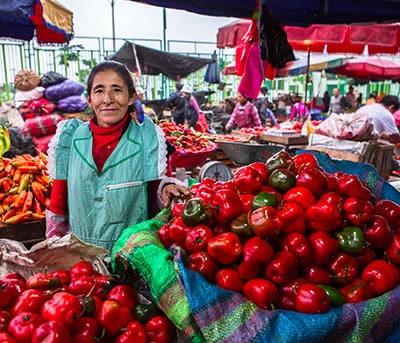 Guidelines for informal workers during the COVID-19 pandemic 
Ready-to-use resources have been developed for informal traders, waste pickers and domestic workers. These multi-language guidelines are aimed at helping people in the informal economy to continue working safely during the pandemic. They also make recommendations to relevant authorities for actions and policies to enable this. Also, factsheets with health and safety information focus on waste pickers in Brazil and Ghana, home-based workers in India, and market and street traders and headload porters in Ghana. 
Improving Access to Social Protection for Domestic Workers in South Asia 
WIEGO and the International Domestic Workers Federation (IDWF) have embarked on a joint project aimed at improving access to social protection for domestic workers with the ultimate goal of empowering grassroots organizations of domestic workers to integrate social protection concerns into their organizing and bargaining strategies in the South Asia region.
Influencing the discipline and practice of Occupational Health & Safety
In June 2016, the special issue on the informal economy of New Solutions: A Journal of Occupational and Environmental Health Policy was published. The edition was co-edited by Francie Lund and Rajen Naidoo (professor of Environmental and Occupational Health at the University of KwaZulu-Natal), and contains several articles by WIEGO team and affiliates. It outlines barriers to improvements in the working environments of informal workers, while also highlighting what can be done, and what has been done in a number of innovative interventions. Many of the efforts featured were spearheaded by organizations of informal workers in the global south, sometimes with the active assistance of a formal trade union or union federation or in collaboration with municipal authorities.
Supporting our partner organizations to develop and implement innovative health solutions 
As part of the Rockefeller Foundation's Informal Workers Health Project, in 2015 WIEGO and three of its partners, Asiye eTafuleni, SEWA and HomeNet Thailand developed innovative models for improving the access of informal workers to a range of different health services. During 2017 WIEGO will support these three organizations to implement pilot projects based on these models. Asiye eTafuleni will experiment with promoting the better management of public toilets in urban trading areas, SEWA will be implementing three "health hubs" aimed at improving linkages between informal workers and the public health system, and HomeNet Thailand will be assisting informal workers to access Community Health Funds which can provide funding to promote better occupational health and safety for informal workers.
Raising care and women workers' access to social protection in global policy spaces
In 2016, WIEGO was one of only two civil society organizations appointed to UN Secretary-General Ban Ki Moon's High Level Panel for Women's Economic Empowerment (UN HLP). Rachel Moussié represented WIEGO on the working group advising on care and women's economic empowerment, which is looking at a range of measures to recognize, reduce and redistribute women's unequal responsibility for unpaid care and domestic work. A key message of WIEGO during the UN HLP was that greater public investments into child care provision must be a component of social protection systems so women informal workers can benefit from these services. Rachel produced a policy brief on the need for child care among women informal workers to influence the panel's report published in 2016.  The policy brief drew on a literature review, institutional scoping and focus group discussions conducted by WIEGO with women informal workers in Brazil, Ghana, India, South Africa and Thailand.
Highlighting the needs of informal workers to social policy experts
In May 2016, Francie Lund advised a task group at the ILO and the Zambian Department of Labour on the extension of social protection to informal and agricultural workers, and delivered the keynote speech on informal workers to the Zambian Southern African Social Protection Experts Network (SASPEN) workshop. Francie Lund and Laura Alfers were two of the keynote speakers at the 2016 annual conference of the Southern African Social Protection Experts Network (SASPEN) held in Johannesburg, presenting on "Comprehensive Social Protection for Informal Workers."
Past Activities
Learn more about the Social Protection Programme's Past Activities & Accomplishments
WIEGO Specialists