Background
There is widespread recognition, both internationally and in South Africa, that the measures to curb the spread of COVID-19 have impacted particularly negatively on informal workers, whose jobs are precarious, who often depend on daily earnings for survival, and who lack legal and social protections.
This joint WIEGO and UN Women advocacy initiative gives an in-depth account of the experiences of women informal workers in South Africa during the COVID-19 crisis. The narratives, video and policy paper highlight the contribution and struggles of women informal workers and raise awareness among government, policy makers and the general public of their situation. This project complements the findings from the Durban survey undertaken as part of WIEGO's multi-city study: COVID-19 Crisis and the Informal Economy.
Street Traders on the Move
On March 27th 2020, street vendors and market traders in South Africa were banned from operating under the country's first COVID-19 lockdown. While restrictions were lifted, traders have struggled to resume work that was precarious long before the lockdown. In this short documentary, Johannesburg worker leaders Lulama Mali and Miriam Sibiya navigate the new reality and seek sustainable solutions for the city's traders.
---
Policy Brief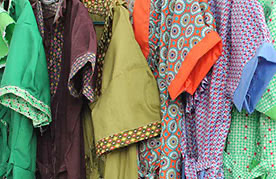 Informal Work in South Africa & COVID-19: Gendered Impacts and Priority Interventions
This policy paper reflects the latest research insights on the impact of South Africa's lockdown on informal workers. It assesses the extent to which informal workers are able to access national government support and highlights key intervention priorities.
Workers' Lives
Cover Photo Credit: Jane Barrett