This multi-country project helped workers build and strengthen networks nationally and internationally. By networking globally, working poor women from different occupational groups mobilized and made their voices heard. With funding from the Dutch government, the project ran from 2009-11 but the remarkable achievements continue to improve lives.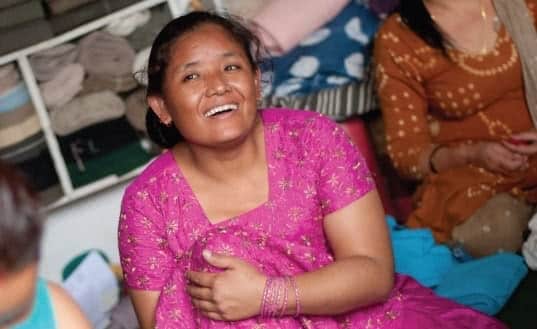 WIEGO developed the six elements of this project with partner networks and organizations:
Voice for Domestic Workers
This project helped make history. Voice for Domestic Workers supported the organization and representation of domestic/household workers, especially to help them to gain recognition and legal rights as workers. Undertaken in partnership with the International Union of Food, Agricultural, Hotel, Restaurant, Catering, Tobacco and Allied Workers' Associations (IUF), the project led to the formation of an International Domestic Workers Network (IDWN) to help strengthen the organization of domestic workers globally and ensure their representation in international policy forums. The IDWN mobilized workers and successfully campaigned for an international convention, adopted in 2011 at the International Labour Conference (ILC). See The Campaign for a Domestic Workers' Convention.
Women Organizing for Fair Trade
An action-research project examined the experiences of women producers in collective enterprises in seven countries between 2009-2011. The study highlighted the economic and social benefits of engaging in groups with links to Fair Trade. Trading Our Way Up: Women Organizing for Fair Trade captures details of the research. Read more.
The project put gender on the agenda for the first time at the World Fair Trade Organization (WFTO) and led to the creation of a new Fair Trade Principle on gender discrimination, adopted in 2013.
Organized Strength for Home-Based Workers
Organized Strength for Home-Based Workers was a research and advocacy collaboration between the WIEGO Network and HomeNet Thailand, which successfully campaigned for a national law for homeworkers. Ratified in 2010, the law provides for protection of wages – including equal pay for men and women doing the same job – as well as occupational health and safety and responsibilities of employers toward homeworkers. Read more.
Market Support for Street Vendors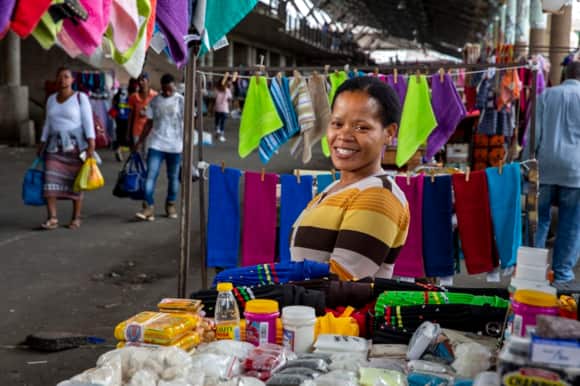 Street vendors, the majority of them women, have made a living selling food and merchandise for decades at Warwick Junction in Durban, South Africa. During the lead-up to the 2010 Fifa World Cup, plans were made to demolish the thriving, century-old hub and build a shopping mall, displacing about 3,000 street vendors and impacting the families they support. WIEGO's partner Asiye eTafuleni (AeT), who led the project, supported the vendors in their struggle to save the market.
The project brought informal workers into the urban planning processes that affect them. It also worked to improve the market's image through a creative campaign. A logo and Markets of Warwick website was developed, and cultural tours were established, led by workers from the area trained as guides.
Another lasting outcome: WIEGO provided support to help AeT become a stronger organization with all the necessary legal requirements, systems and staffing, and high-quality programming.
Occupational Health and Safety for Working Poor Women
WIEGO's groundbreaking Occupational Health and Safety (OHS) project explored how OHS could be developed and delivered to meet the needs of informal workers. More about WIEGO's OHS project.
Global General Assembly of Working Poor Women
In 2010, the project supported WIEGO's 5th General Assembly, in Belo Horizonte, Brazil. It brought together grassroots women leaders from membership-based organizations of informal workers, activists and union leaders, academics and researchers, and government officials. "Inclusive Cities for the Working Poor," co-sponsored by the Federal University of Minas Gerais, featured presentations on innovative approaches to inclusive planning from Brazil and several other countries. Read the WIEGO 5th General Assembly Report.
Overall Outcomes of the Project
By networking globally, working poor women mobilized and gained strength in participation in policy and planning processes that impact them, so they are recognized as contributing members of the economy.