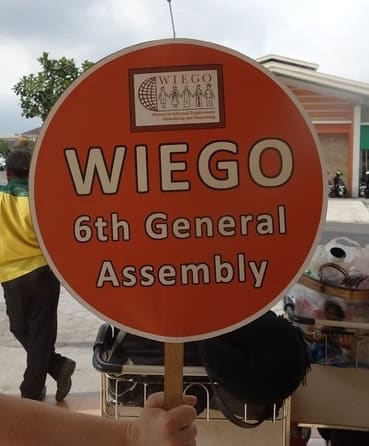 Informal economy leaders from around the globe came together in Yogyakarta, Indonesia to celebrate recent achievements and chart the course ahead. The occasion was WIEGO's 6th General Assembly, held 11-13 November 2014.
Staged every four years, the General Assembly is an important opportunity for grassroots women leaders, activists, researchers and policymakers to share knowledge and generate new ideas.
Women Leaders in the Informal Economy
The 2014 assembly hosted 136 diverse participants, many of them women leaders in the informal economy. They brought with them the experiences of over 25 associations, cooperatives and unions of informal workers (domestic workers, home-based workers, street vendors and waste pickers) from 39 countries on six continents. Attendees included WIEGO's Institutional and Individual Members, most of its Team and Board (see Who We Are).
A number of observers joined the General Assembly, representing funders, institutions that WIEGO collaborates with, and new friends from Indonesia. Five of the 10 original WIEGO founders were also on hand: Grace Bediako, Jacques Charmes, Marty Chen, Renana Jhabvala, and Biff Steel.
In her welcome, Renana Jhabvala, Chair of WIEGO's board, recalled WIEGO's beginnings. "Seventeen years ago, a small group of people realized that capital was globalizing, but workers were not," she said. "We thought there must be a voice for informal workers—a voice that offers not just sound but clear messages." She added that those messages were not simple—they were complicated, and they had to be backed by facts and evidence.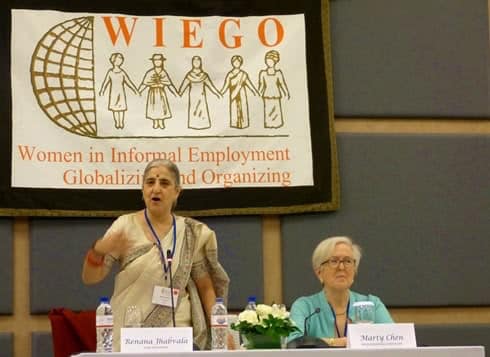 That has been the goal of WIEGO, and the General Assembly was a chance to share how that goal is being realized in over 40 countries.
"Today we are not a bureaucratic institution but a lively, full of life institution," Renana concluded. "And we're learning. We're always learning."
Marty Chen, WIEGO's International Coordinator, also welcomed those who had gathered. She explained: "The purpose of this General Assembly, as with all General Assemblies, is to share WIEGO's joint work with informal workers and their organizations; to share and seek approval for WIEGO's progress, plans and finances; to welcome new Board members; and to acknowledge those who are stepping down."
Exhibitions Highlight Recent Work
WIEGO kicked off its Global General Assembly by offering participants a tour of four areas of its work─areas in which collaboration with membership-based organizations has created big changes at the local level. Thematic exhibitions highlighted: the Focal Cities approach in Accra and Lima; the Informal Economy Monitoring Study; the Law and Informality project; and the Occupational Health and Safety project. 
Read more about these Thematic Exhibitions.
Spotlight on Women's Leadership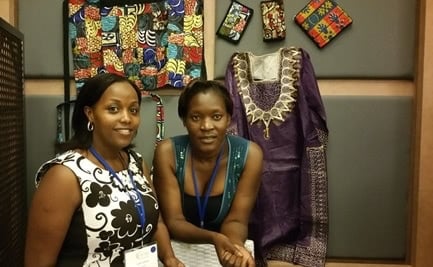 The 2014 GA also held a special purpose: to honour women's leadership in organizations of informal workers around the world. This theme ran throughout the event.
A special session on Women's Leadership and Economic Empowerment provided a space for deeper examination and discussion of gender-specific issues in the informal economy. Melanie Samson, WIEGO's Africa Waste Sector Specialist, chaired the special session. "We need to pay special attention to identifying and addressing the needs and interests of women workers," she explained.
Two innovative WIEGO projects that focus on women's empowerment in the informal economy were presented:
After project leaders from WIEGO detailed the aims, approach and progress of each project, home-based workers from Kenya and Uganda and a member of a Brazilian waste picker cooperative shared how they and their organizations have changed through this work. Find out more about the Women's Leadership and Economic Empowerment panel.
Planning, Finances and WIEGO's Board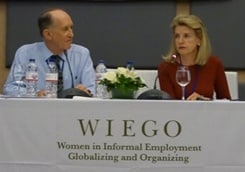 Participants at the General Assembly also heard reports on WIEGO's progress and outcomes over the previous four years, and looked ahead to plans and priorities for the next period. After presentations and discussions, WIEGO's membership approved the organization's strategic plans.
WIEGO Board member William (Biff) Steel spoke about the organization's governance, and WIEGO's Treasurer, Debra Davis, provided a detailed look at WIEGO's financial numbers for the members. A warm farewell was bid to outgoing Board members Clarisse Gnahoui and Kofi Asamoah; Juliana Brown Afari was welcomed to the Board. Juliana is from Ghana, and is affiliated to StreetNet International. Meet WIEGO's Board.
Keynote Address on Change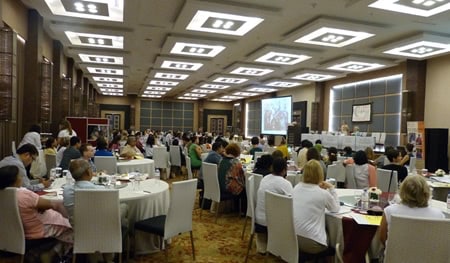 Renana took the stage again to deliver her keynote address. She focused on change and the important role of those who "burn for change" – the organizers in a community.
She talked about the importance of building bridges between individuals and organizations, and from there to the larger society: to policymakers, consumers and researchers. And she listed values that the WIEGO Network and its membership must promote, including solidarity, tolerance, and equality. Articulating a vision that has values, she stressed, was crucial to drawing young people into the fold and inspiring them to carry on the work.
"Each of us sitting here is a change agent," Renana said. "I hope you realize it and take it forward." 
Listen to an excerpt of Renana's address.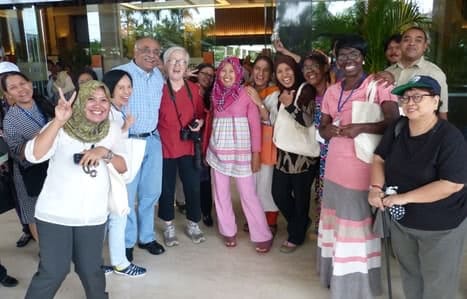 In her closing remarks, Marty echoed that sentiment: "The hope is that we all leave here inspired to go home and to continue the struggle with and for informal workers," she said. "We do need a fire in our belly because we do need a fire of change, a way to burn away all that we don't like in the existing system and bring in a new system that is more just, more equal."
The GA concluded with a public policy dialogue called Formalizing the Informal Economy: Perspectives of Informal Workers. Read about the event.
WIEGO's 6th General Assembly was funded by the Government of the Netherlands and Swedish Sida.