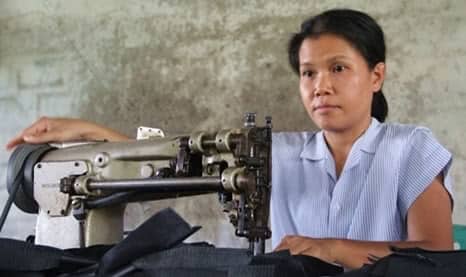 Strengthening the Movement of Home-Based Workers
Read more about the activities and successes in March 2016's home-based worker newsletter.
Home-based workers are invisible but vital economic contributors to household, local and global economies. Because they work in isolation, organization is crucial to their empowerment.
This project aims to strengthen existing regional networks of home-based worker organizations in South Asia and Southeast Asia, and the emerging network in South-East Europe. It is helping to develop new ones in Africa and Latin America. And it is supports membership-based organizations in advocating for policy changes to improve the lives of home-based workers and lead to greater economic empowerment.
Hard Realities for Home-Based Workers
Home-based workers produce goods sold around the world, but they are at the bottom of supply chains. The majority are poor women who lack access to education and resources. They may be unable to speak for themselves, particularly in rigid patriarchal societies. This makes them vulnerable to exploitation by contractors and subcontractors. Late payments or non-payments for their work are common. 
Although their earnings can be crucial to their families' survival, they are rarely accorded the rights given to recognized "workers" and are assumed to be earning supplementary incomes, even if they are the family's sole breadwinner. However, they have few other livelihood options.
Read how belonging to an organization changed one Nepalese home-based worker's life.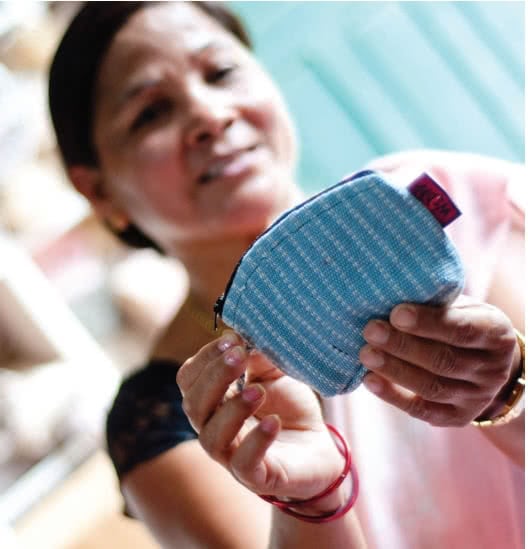 Without strong organizations, home-based workers cannot access information about employment opportunities, workers' rights, changing demands, new designs and techniques, or other information that would allow them to escape the pattern of very low and irregular earnings.
Thiso project is led by WIEGO's Organization & Representation Programme.
Strengthening the Movement of Home-Based Workers has undertaken:
mapping to identify existing organizations at the local level
country-level workshops to build organizational capacity in democratic governance, organizational development and policy advocacy
capacity-building support to assist national organizations in their development
regional workshops to advance the development of regional networks
exchanges between organizations in different countries and a global congress to foster linkages and learning on policy and organizing strategies
Project Activities
Mapping of home-based workers is being conducted. In Asia, WIEGO has strong ongoing partnerships. In other regions, less is known about home-based worker organizations. This project is mapping home-based workers in other regions to find out where they work, what they are produce and to encourage them to organize. Mapping has been done in Eastern Europe, Latin America and Africa.  
In Africa, organizations and policy research have been mapped in South Africa while in Kenya and Egypt, where no organizations were identified, mapping focused on finding workers and what they produced. In 2014, working with WIEGO's Global Trade Programme and its Fair Trade project partners, we brought together support organizations and home-based workers from the three African countries in a capacity building activity in Nairobi, Kenya.
Mapping is done in several countries in Eastern Europe. The project is supporting development of the new network HomeNet East Europe, which recently held its first Congress. At the same time a new Informal Workers' Union was launched in Bulgaria. WIEGO's Regional Advisor for Europe Karin Pape participated and is providing ongoing advice.
In Latin America, after a broader mapping exercise, we are deepening our understanding by focusing on a few countries. In Peru, working with our Latin American Regional Advisor Carmen Roca and Plades, we have a policy analysis nearly finished; mapping work underway and some capacity building activities planned that link to WIEGO's law project. In Argentina, more detailed mapping of organizations has been done, along with some analysis of policy and law. In Brazil, we have just begun mapping in Sao Paulo and policy/law analysis.
Exposure visits are a crucial opportunity to exchange knowledge and experience. The project helped eight home-based workers/organizers from Eastern Europe to visit India, where they were hosted by HomeNet South Asia and SEWA. In 2014, nine workers/organizers from South Asia shared knowledge with African home-based workers in Nairobi.
Capacity-building workshops have been held in India, Pakistan and Sri Lanka. Training provided builds women leaders' understanding of workers' rights, democratic governance and policy-advocacy in their own and other countries. A new programme called Training Plus is being piloted in India and Nepal that will focus on civic amenities/infrastructure. An exposure visit to SEWA-affiliated Mahila Housing Trust (MHT), which has a successful slum upgradation programme, is being supplemented by ongoing support for follow up and implementation.
Policy advoacy: The project supports efforts to implement new legislation for homeworkers in Macedonia and Albania – two countries that have ratified the international Home Work Convention (C177) – and to start to build a campaign in other countries, including Turkey.
Project Objectives 
to support the creation, strengthening and expansion of MBOs of home-based workers, leading to more national-level organizations
to foster the establishment of regional networks and facilitate global networking
to facilitate capacity-building efforts that focus on democratic governance of MBOs
to provide policy-advocacy training to help home-based workers influence policy changes that will improve their lives 
Countries of Activity
As the programme involves initial research to identify home-based workers and their organizations, it is not possible to say precisely which countries will eventually form part of larger networks. The countries listed are part of initial scoping, which will identify where there is potential for more detailed work.
Asia: Bangladesh, Bhutan, Cambodia, India, Maldives, Nepal, Pakistan, Philippines, Sri Lanka, Thailand
Africa: Egypt, Ghana, Kenya, Madagascar, Nigeria, South Africa, Uganda, Zambia, Zimbabwe
Latin America: Argentina, Bolivia, Brazil, Chile, Nicaragua, Peru
South/Central Europe: Albania, Bosnia/Herzegovina, Croatia, Moldova, Serbia, Turkey
Partners
HomeNet South Asia (HNSA) is WIEGO's main partner in implementing this project. HNSA, an experienced and successful network, was heavily involved in the design and planning.
WIEGO's Organization & Representation Programme has an Advisory Committee of experts in the field of organizing MBOs in the informal economy. This group includes the current head of the Self-Employed Women's Association (SEWA, in India) and HomeNet South Asia, the coordinator of StreetNet International, the coordinator for the International Domestic Workers' Federation (IDWF), the Global Coordinator for the waste picker network, and experts in worker education.