As world leaders and experts discuss the climate crisis at the 25th UN climate negotiations (COP25), waste pickers and WIEGO Network members have joined activists at alternate events in Santiago, Chile and Madrid, Spain.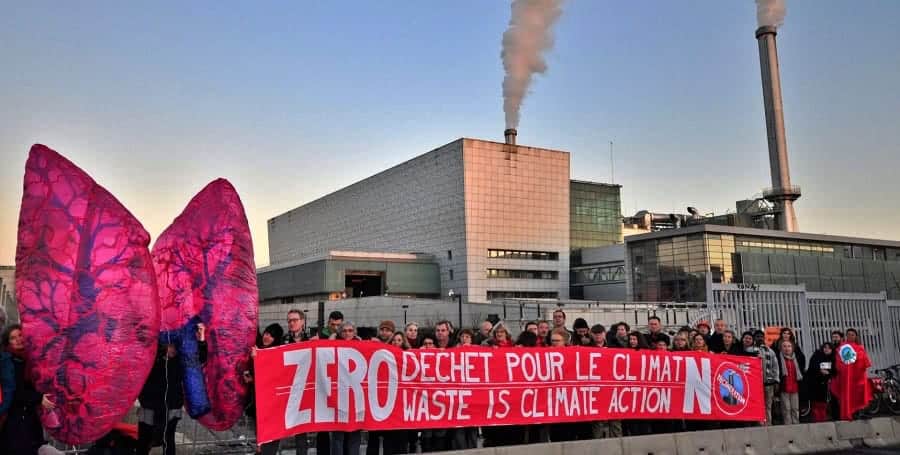 Originally planned for Santiago, COP25 (December 2-13) it was moved to Madrid due to popular uprisings in Chile. 
For some—like poor informal workers and their organizational leaders—a change of venue isn't possible. When the UN moved COP25, Latin American waste pickers, along with other climate justice champions, made a new plan for a People's Summit in Chile and in Madrid. 
Waste pickers have been making themselves heard on the global stage, calling for their own important environmental efforts to be recognized. Our deep dive into two years of news coverage reveals a green army of waste pickers who deserve greater recognition for its efforts in solving one of the most pressing problems of our times.
In Chile, WIEGO team members are supporting RedLacre, the Latin American and Caribbean network of informal recyclers (La Red Latinoamericana y del Caribe de Recicladores) and our partners GAIA at several events.
These included a book launch for Reciclaje sin recicladoras es basura (Recycling Without Women Waste Pickers is Garbage) on Dec. 5, an assembly of Latin American waste pickers on Dec. 6 and workshops for waste pickers to help equip them with knowledge and tools to fight threats to their livelihoods.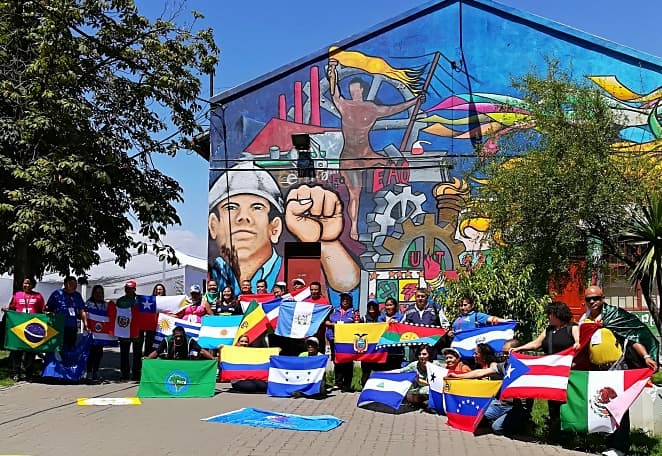 From 4 to 8 December, waste picker leaders and delegates from organisations of Argentina, Brazil, Chile, Paraguay, Uruguay, Bolivia, Ecuador, Colombia, Panama, Costa Rica, Honduras, El Salvador, Guatemala, Mexico and the Dominican Republic came together at the People's Congress. During this time, they developed the 7th Assembly of the Latin American and Caribbean Network of Waste Pickers.
They also held a workshop, facilitated by WIEGO. "Restrictions, Threats and Opportunities for Waste Pickers in the Latin American Region" created a space to review the threats affecting waste pickers across the continent, in particular the privatization of waste collection, closure of landfills without alternatives for waste pickers, waste incineration initiatives, Policies and Systems of Extended Producer Responsibility, and waste containerization. Participants explored how introducing a human rights perspective and collective bargaining could lead to solutions.
In Madrid, Spain, WIEGO will also have a delegation for the People's Summit. On Dec. 9, they will support a side event: Don't Burn our Future: Waste pickers' struggles against incineration. Organized by WIEGO, GlobalRec and Association des Marchés Economiques Locaux Individuels et Organisés de la Récupération, this event will highlight greener alternatives to incineration.
From Dec. 9-13, WIEGO waste sector specialist Sonia Dias will also be talking about waste pickers and their challenges in Hanoi, Vietnam.
Waste pickers help reduce emissions – yet their livelihoods are at risk
Informal waste pickers play a key environmental role across cities from the global North to South. They remove millions of tons of material from the waste stream, sort it and either reuse, repurpose or sell it as recyclables.
This prevents landfill overload, while recycling helps preserve virgin materials. And recycling is one of the cheapest, fastest ways to reduce greenhouse gas emissions — yet privatized incineration increasingly displaces waste pickers around the world.
Publications and Resources
WIEGO Technical Brief: Waste Incineration and Informal Livelihoods: A Technical Guide on Waste-to-Energy Initiatives by Jeroen IJgosse (2019) provides information about waste-to-energy initiatives with a view to strengthening solid waste management models true to an inclusive circular economy. This includes zero waste strategies, waste minimization, reuse and reduction, and environmentally-friendly decentralized technologies for disposal that are suited for local contexts and that include livelihood protection.
A new tool that estimates how much greenhouse gas emissions are reduced by waste picker activities has been developed. It is currently being tested, but this one-pager illustrates some early, amazing findings: Reducing Greenhouse Gas Emissions through Inclusive Recycling: Methodology and Calculator Tool. (Also en español: Reducción de las emisiones de gases de efecto invernadero mediante el reciclaje inclusivo: Herramienta de cálculo y Metodología)
Dump closures, even when environmentally necessary, put waste picker livelihoods at risk. Read WIEGO's Position on Dump Closures and protecting livelihoods.  (Also en español POSTURA de WIEGO sobre el Cierre de Vertederos)
Learn about a WIEGO project focused on keeping plastics out of waterways: Reducing Waste in Coastal Cities through Inclusive Recycling
Learn  more about waste picker contributions in this short video (en español):