By:
WIEGO and Global Alliance of Waste Pickers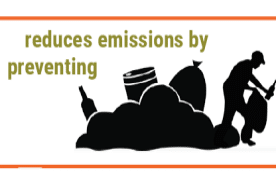 The first methodology and calculator tool enabling the estimation of the amount of greenhouse gas (GHG) emissions that waste picker groups prevent has been developed. It is currently being tested by waste picker organizations and their supporters around the world, and will be released for public use during 2020. 
This one-page pamphlet illustrates some of the initial findings from the tool.

The Reducing Greenhouse Gas Emissions through Inclusive Recycling methodology was commissioned by WIEGO as part of the Reducing Waste in Coastal Cities project, which is funded by Sida. The methodology was developed by Green Partners environmental consulting, and is being tested by organizations of the Global Alliance of Waste Pickers.