The ReWCC Project
The ReWCC Project works to document and enhance the contribution of waste pickers organizations in the prevention of ocean waste pollution.
Waste pickers worldwide contribute significantly in preventing ocean waste pollution by recycling and reusing materials that would otherwise end up in the environment. When better organized and formally integrated into recycling systems, waste pickers can increase their contribution to environmental protection.
Started in 2018, this project is improving the capacity of waste picker organizations to be formally integrated into solid waste management in their cities.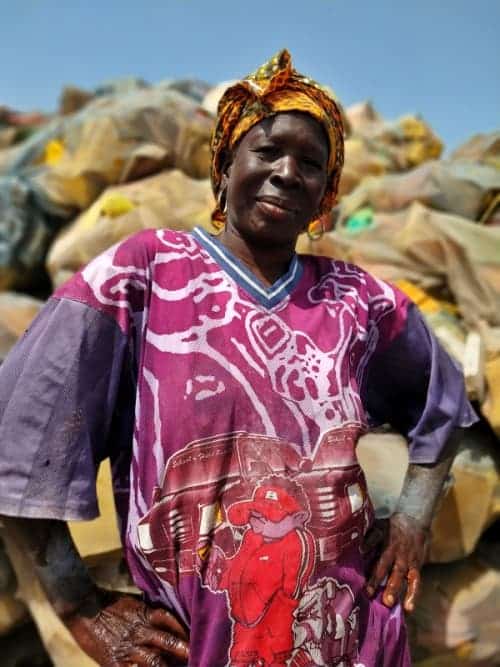 Project sites and participants
Accra, Ghana: Kpone Landfill Association and the Biakoye street pickers association

Buenos Aires, Argentina: members of FACCyR, the Argentine Federation of Waste Pickers and Recyclers

Dakar, Senegal: Bokk Diom waste pickers association at the Mbeubeuss dumpsite

Mangalore, India: a new organizational process facilitated by Hasiru Dala
"Plastic ... is not a simple subject, with waste exported globally from rich countries to poor, with unimpeded growth of plastics production, and with industry intervening in attempted policy responses."
Read a Q&A with Taylor Cass Talbott, project coordinator
Events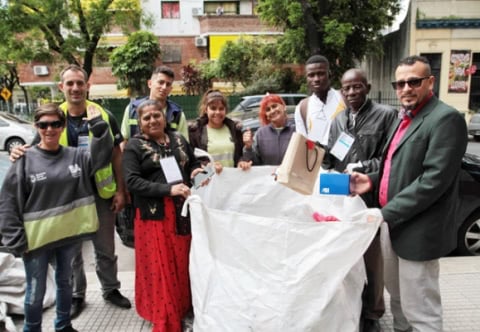 A 2018 exchange brought waste pickers and organizers from 15 countries to Buenos Aires to spend a week learning about the city's inclusive recycling system, In Buenos Aires, more than 3,000 cartoneros are in charge of collecting and sorting recyclable materials, giving decent wages for all.
In April 2019, the Reducing Waste in Coastal Cities Strategic Planning Meeting and first-ever West African Waste Pickers Workshop was held in Dakar, Senegal. 
See the ReWCC Project Goals
WIEGO Team and Allies
Funded by Sweden's SIDA, the project is coordinated by Taylor Cass Talbott, who is supported by WIEGO's team of waste picker experts, while on the ground, dedicated local teams are at work in Accra, Dakar and Buenos Aires (Karim Saagbul, Maguette Diop el Hadji and Manuel Mateu). Net support coordination for global exchanges is provided by Carolina Palacios.
The project leverages synergies with other WIEGO work in the sector, including the SIDA Net Support Project globally, the Pickit Project in Accra, and the Focal Cities projects in Accra and Dakar.