For International Women's Day, WIEGO looks at the foundation that women leaders of worker organizations have laid during the pandemic for a bottom-up approach to economic recovery. By building a crisis response based around mutual care, solidarity and advocacy strategies, they show us that policy needs to be informed by on-the-ground experiences, including those of women. Governments should coordinate and cooperate with worker organizations to strengthen safety nets and protect workers' and women's livelihoods.
The need for an inclusive gender-sensitive approach to recovery is urgent because, without it, gender inequalities will deepen and the disproportionate representation of women among the poor will increase. The COVID-19 pandemic and the 2008 Global Recession before it are reminders that crises are opportunities to put forward alternative sociopolitical and economic visions for the future. As we move into a decade of climate shocks, it is all the more important to look at the work of these organizations and their role in safeguarding their members' livelihoods.
These are their stories: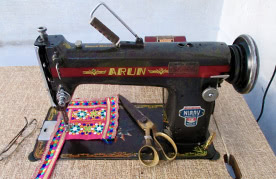 Reshmaben Bashirkhan Pathan, a home-based worker organizer in Ahmedabad, India. She is a leader with the Self Employed Women's Association (SEWA) and helps raise awareness among workers about the importance of vaccination and protection against the virus.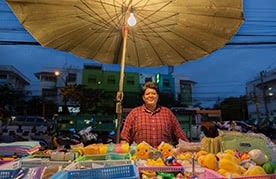 Renu, a vendor leader in Bangkok, Thailand. Along with other leaders of the Mubaan Nakila Service Cooperative, she supports vendors and their families during the crisis by helping distribute food relief, facilitating access to medical services, negotiating with local government on safety protocols for the market, and by advocating for a return to trading areas for evicted sellers.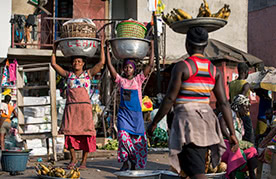 Rukaya Bawule, a kayayei leader in Accra, Ghana. Through her organization, the Old Fadama Kayayei Association, Rukaya supports the kayayei during the pandemic by sharing information about the need for PPE and vaccination, and by advocating for their needs with local government in a context of growing repression.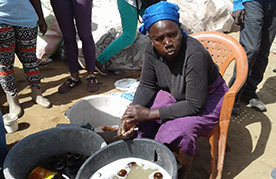 Coura Ndiaye, a waste picker leader in Dakar, Senegal. Her organization, Bokk Diom, works to tackle challenges and advocacy needs presented by the pandemic and the threat of closure of the dumpsite by the government. They are demanding that the government improve working conditions at the drump and include them in any conversations regarding its future.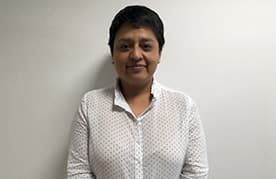 Norma Palacios, a domestic worker leader in Mexico City, Mexico. Through SINACTRAHO, a domestic workers' union in Mexico that she helped found, she provides economic and emotional support as well as legal counseling to workers during the pandemic.
---
These stories are based on interviews conducted with workers for round 2 of WIEGO's COVID-19 Crisis and the Informal Economy Study, which took place mid-2021. Read more on COVID-19 recovery in the surveyed cities here. A full overview of the study results is available here.
---
Top photo: Kayayei carry goods on their heads in Kantamanto Market in Accra, Ghana. At night, many kayayei, due to their inability to afford accommodation, sleep outside or in the marketplace, making them a target for thieves. Credit: Jonathan Torgovnik/Getty Images Reportage