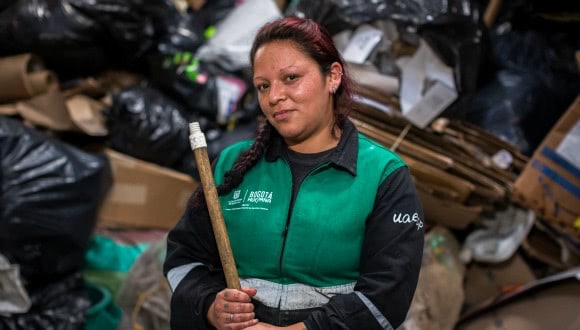 25 November 2019 - 27 November 2019
Geneva, Switzerland
The UN annual Forum on Business and Human Rights is the global platform for stock-taking and lesson-sharing on efforts to move the UN Guiding Principles on Business and Human Rights from paper to practice. It provides a unique space for dialogue between governments, business, civil society, affected groups and international organizations on trends, challenges and good practices in preventing and addressing business-related human rights impacts.
This year's theme: "Time to act: Governments as catalysts for business respect for human rights" 
The Forum attracts more than 2,000 experts, practitioners and leaders for three days of an action- and solution-oriented dialogue. Among them will be Marlese von Broembsen, Director of WIEGO's Law Programme, who has been invited by the Solidarity Centre to serve on a panel on the definition of worker.
Other panelists include:
Maysa Zorob, Corporate Legal Accountability Manager Business & Human Rights Resource Centre Moderator
Jeffrey Vogt, Legal Director, Solidarity Center Panelist
Ruwan Subasinghe, Legal Director International Transport Workers' Federation (ITF)
Janine Berg Senior Economist, Inclusive Labour Markets, Labour Relations and Working Conditions Branch (INWORK) International Labour Organization (ILO)
Marlese will speak about the need to transcend the binary between employee and independent contractor, and emphasize that homeworkers are legitimate workers in supply chains.
Learn more