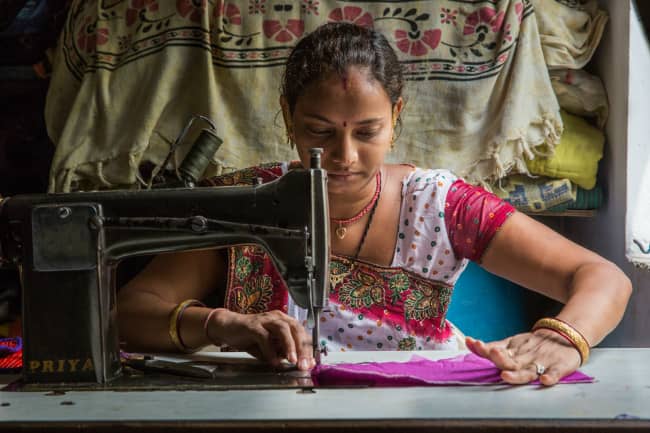 The objectives of WIEGO's Law Programme are to analyze and improve legal and regulatory frameworks for informal workers and to build the capacity of informal workers' organizations to know and use the law to fight for their recognition and rights as workers.
This work happens at the local, national and international level.
Find issues of the Law and the Informal Economy Newsletter in English (También en español | Aussi en français)
The Law Programme maintains a Law & Informality microsite that includes access to legal instruments by geographic region and occupational group.
Legal Recognition of Informal Workers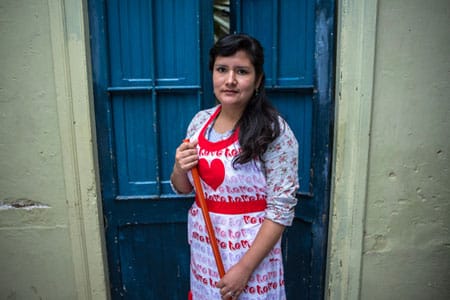 Informal workers – like all workers – require a regulatory framework that protects their rights in the workplace and promotes stability and security. An appropriate legal framework can encourage economic development that allows informal workers to achieve their full potential as workers and often as micro-entrepreneurs.
It is widely assumed that informal workers, businesses and activities operate outside the reach of the law. In many countries, however, they are regulated in ways that are punitive. Most often, informal workers and businesses are excluded from labour, employment and business legislation, and are denied the rights and entitlements afforded to formal employees and businesses.
At the same time, informal workers, businesses and activities are regulated by a complex range of national, sector-specific and city-level legislation that is punitive in its effect, compromising livelihoods and often violating human rights. Police harassment of informal traders is ubiquitous, non-compliance with legislation is most often treated as a criminal offence, and informal workers are denied basic due process protections under rule of law.
In most countries, the legal framework focuses only on formal relationships, which for workers means labour and employment legislation based on an employer-employee relationship. Policy for informal workers is either in the form of small business support (with an emphasis on supply-side interventions such as micro-finance and business training), or poverty-alleviation projects (particularly for women, who are over-represented in most low-income sectors). Informal workers - whether own-account workers, industrial outworkers that participate in global value chains, or atypical wage workers whose rights have been eroded through corporate outsourcing and subcontracting – want to be recognized as workers, who make substantial contributions to the economy.
Formalizing the informal economy should mean extending recognition, voice, economic opportunity, social protection and due process to informal workers – in short, realizing "decent work" for the informal economy. It means building the organizational strength and capacity of informal workers to claim rights as workers and citizens, and crafting new conceptual frameworks that enable the legal recognition and protection of informal workers.
Goals & Activities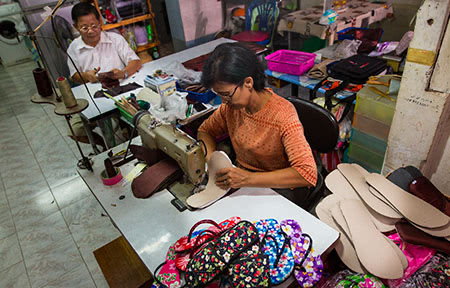 The Law Programme's objectives are:
To help MBOs in different occupational groups to understand the legal frameworks that affect their livelihoods and to formulate their demands in legal terms through research, creating spaces for dialogue and exchange, and providing information and training on laws and regulations that govern their work, and on good practice examples from other countries.
To provide technical legal support to MBOs to advance their rights for recognition as workers, which includes the right to form trade unions, to bargain collectively, to be represented in statutory negotiating fora, to fair wages, to social protection, and to access public space.
To expand and disseminate knowledge and resources on law and informal work to MBOs, legal practitioners and academics, governments, NGOs and others, and make information widely accessible.
To develop and promote new conceptual frameworks on law and informal workers and to influence labour law, human rights and urban law scholars and students.
What We Do
I. Support organizations of informal workers to use the law to protect their livelihoods. This takes different forms.
1. Building the capacity of MBOs to use global standards for their advocacy strategies
We support membership-based organizations of informal workers through capacity building and technical support to use global standards to negotiate with their governments for their recognition as workers. 
Together with WIEGO's Organization and Representation Programme (ORP), we are providing technical support to MBOs of informal workers to:
implement the ILO's Recommendation 204 on Formalizing the Informal Economy.
use ILO Convention 189 on Domestic Work to negotiate with their employers and governments for their rights to be recognized.
use ILO Convention 177 on Homework to advocate for the recognition of homeworkers as employees in global and domestic value chains.
use the ILO reporting mechanisms. See for example this work in Bulgaria.
2. Providing strategic and technical support to MBOs strategizing at a regional level
Waste Pickers and Human Rights Project: We are supporting waste pickers' organizations from seven Latin American countries to frame their working conditions as human rights violations and are seeking a hearing at the Inter-American Commission for Human Rights.
Homeworkers in the Garment Sector in South and South-East Asia: We are supporting HomeNet South East Asia and HomeNet South Asia to improve the livelihoods of homeworkers in domestic and global supply chains in the garment sector.
Social Protection floor for Africa: In partnership with the FES-Zambia social protection platform and WIEGO's Social Protection and Organization and Representation Programmes, we are researching and building the capacity of informal workers' MBOs in Africa to advocate for a social protection schemes that cover self-employed workers.
3. Building MBOs' capacity at city level built to use administrative law and to include/realize the right to work into their city level advocacy
The Administrative Justice Project: When state officials perform an administrative act, administrative law requires that their actions and decisions are lawful, reasonable and procedurally fair. Even when laws are punitive, workers can demand fair process. With support from the Open Society Foundation, we are working with worker leaders in South Africa, Ghana, and Mexico to challenge the harassment that informal workers face from local authorities on a daily basis. Examples of harassment include confiscating their goods, removing them from their trading places and arbitrarily refusing to renew licenses to trade. Read more.
Research projects
Implementation of India's Street Vendors (Protection of Livelihood and Regulation of Street Vending) Act, 2014
The right to work as a property right
4. Access to Justice Project
This project has four objectives:
identifying and advocating for cheap, accessible dispute resolution mechanisms;
identifying and advocating for alternative enforcement mechanisms other than litigation in courts;
building institutional relationships between MBOs and lawyers in different countries;
starting para-legal initiatives
II. To develop and promote new conceptual frameworks on law and informal workers and influence legal scholars to include informal workers in their research agendas through:
researching and publishing journal articles and book chapters, and participating in conferences and research projects
teaching classes at universities - In 2019, Marlese von Broembsen is teaching the first Law and Society in Africa course to be held at the Faculty of Law, University of Cape Town.
convening symposia
building relationships with university clinics, law firms and academics
belonging to/participating in networks of lawyers who work on labour law, urban law, and global value chains
III. To develop resources on law and informal workers that meet the differing needs of MBOs, legal practitioners, legal academics, governments, NGOs and others
Notable Gains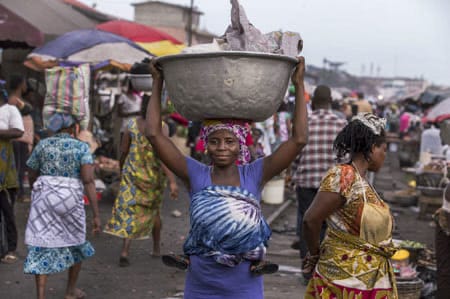 UNITY (TUSIW "Edinstvo"): Bulgaria's Informal Trade Union uses the ILO reporting mechanism
Bulgaria is one of the 10 countries that have ratified the ILO Home Work Convention 177 (C177). After ratification, a country must report to the ILO on the Convention's implementation within two years and then every five years thereafter. Bulgaria had to submit a report on its implementation of C177 by 1 September 2018.
Since ratification, the Bulgarian government has amended its Labour Code so that homeworkers are treated on equal terms with other employees, in accordance with C177. But according to UNITY, the Ministry of Labour and Social Policy is not enforcing the legislation because it claims that unless homeworkers have written employment contracts, they are not entitled to the chapter VIII provisions for homeworkers. In 2014, UNITY sent a letter to the ILO Committee of Experts on the Applications of Conventions and Recommendations (CEACR). The CEACR asked the government to respond to these charges.
The most representative trade union and employer organizations may comment on their government's report; they may also submit their own independent reports on the implementation, both in law and in practice of the convention concerned. Because UNITY is a registered trade union, it can submit its own report to the ILO.
Following meetings with trade union and other allies and interviews with homeworkers, WIEGO's Karin Pape (Deputy Director of the Organizing and Representation Programme) and Marlese von Broembsen (Director of the Law Programme) held a workshop with UNITY for homeworkers in August in Petrich, Bulgaria.
At the workshop, homeworkers participated in drafting the report and formulated their demands on the implementation of the law.
WIEGO's Law Programme  assisted UNITY with writing its own report for submission to the ILO. The CEACR also requested that the government submit any official research on homeworkers' terms and conditions of work. Since there is no official research, WIEGO conducted ethnographic research, interviewing 30 homeworkers and holding two focus groups – one with a group of homeworkers who make shoes for Italian firms, and the other a group of homeworkers who pack socks for Greek firms. This research paper was also submitted to the ILO.
The Committee of Experts requested the government and the trade union federations to comment on UNITY's report. The main trade union federation's submission support's UNITY's arguments. UNITY is waiting for CEACR's to respond.
Mexico City's Recommendation 07/2016 on Waste Pickers Rights
In 2016, the Human Rights Commission in Mexico City passed Recommendation 07/2016 on the inclusion of waste pickers in the city's waste management system. It is the first official document to place on record the discrimination and abuse that waste pickers suffer, and to acknowledge the shortcomings of the city's waste management public service.
We were involved in highlighting the omission of informal workers (waste pickers) in the city's waste management service, and in raising awareness about the working conditions of waste pickers.
"Making C189 Real" - Equipping Domestic Workers
In response to the challenges that domestic workers face to achieve their rights, WIEGO has partnered with the International Domestic Workers' Federation in a project aimed at increasing their knowledge of how C189 can work for them. Learn more.
Past Activities
The Law Programme, launched in October 2015, builds on WIEGO's Law and the Informal Economy Project, which was carried out in five countries between 2006 and 2014.
Resources on Law and Informal Workers
The Law & Informality  theme portion of this site includes:
Legal resources relevant to specific sectors:
Related Blog Posts
By
Teresa Marchiori,
Olga Abizaid
By
Teresa Marchiori,
Olga Abizaid
Visit the WIEGO Blog