Hero Image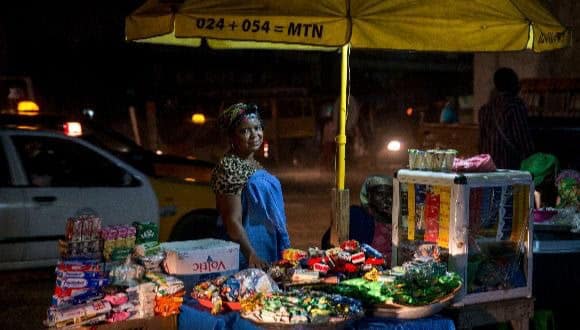 By Carlin Carr
Building off the momentum of the New Urban Agenda, we're focused on assisting local decision-makers in better understanding informal workers and how to incorporate them into cities. This article is the first in a series where we'll provide practical ideas and examples as a resource to guide mayors and municipal officials in understanding informal workers, how they contribute, what solutions have worked, and how to create cities for all residents. Sign up here to follow this series.
Walk down any major street in nearly any major city from Delhi to Durban and there will likely be a buzz of activity. Much of that buzz comes from the vendors selling goods, big and small — tasty snacks, fresh vegetables, clothing, and electronics — in convenient and highly visible spots. 
The sidewalks and open areas where vendors hawk their goods are not chosen by happenstance; they set up their small businesses — sometimes just a basket of tomatoes on the ground but other times a makeshift stall displaying colourful sandals and shoes — close to housing developments, transport hubs, and office buildings where vendors know they will have consistent customer traffic. 
However, public space is limited in these rapidly growing cities, and municipalities struggle with finding practical solutions that meet competing demands for these areas. As a result, street vendors often find themselves being criminalized for pursuing their livelihoods: fined, arrested, blockaded out of spaces, or even, at times, jailed — often in contravention of a city's own local by-laws.
But there are solutions. Creating cities that include street vendors and support their economic contribution to the city can be done. Here's a practical step-by-step guide to getting started, based on experience across the WIEGO network:
#1 Recognize street vendors as workers and economic contributors.
Street vendors are men and women pursuing a livelihood, one that often supports an entire household. They take up this work, often because of a lack of other opportunities. Many have low literacy levels and lack proper schooling. Street vending, therefore, needs to be considered as part of the solution to local economic development. Urban planners also need to recognize street vendors as workers for the role they play in generating economic activity, providing jobs, and bringing affordable retail goods to consumers.
The challenge here is to balance the need for jobs with the need for urban space to be used wisely. While cities need to find ways to limit congestion in the streets, they must do so in a way that supports existing livelihoods. Cities are not better off when street vendors can't work; evicting vendors from their spaces means more households without income. Looking behind the vendor to see the households and other small businesses they support gives cities a new lens for seeing the bigger picture.
Read about street vendors and cities.
#2 Study the current situation to inform local licensing and permit limits.
Getting a good grasp on the numbers is an important starting point. As part of the decision-making process, urban planning authorities should study the carrying capacity of natural market areas and the size of the street vending population at the city level. Then, it is important to accommodate an appropriate number of vendors through licenses or permits that grant the right to work in public space. 
This will be hard to do without cooperation between city authorities and vendors' organizations. Authorities that establish open and regular channels of communication with representatives of organized vendors will have a clearer picture of workable solutions for licensing and permitting systems.
Moreover, having that channel of communication will give authorities a clearer idea of what's realistic. In all cities, it is important to recognize the need to accommodate some street vendors in public space, as many are unable to accumulate enough capital to invest in a market stall or to generate regular and sufficient earnings to support monthly rent payments in commercial properties. 
Download "How to Plan a Street Trader Census."
#3 Develop public space norms that support livelihoods.
Urban planning practice must consider the role of public land in supporting livelihoods. Norms for land allocation that support street vending livelihoods in natural market areas, combined with urban design innovations that take into account the day-to-day work process, would lay the foundations for a more supportive and dynamic urban economy. 
This works in cities where the right coalition of partners can come together to bridge planning and design disciplines, on the one hand, with social facilitation that enables vendors to take ownership in the planning and design process, on the other hand.
Read this guide to public space and vending in Bangkok. 
#4 Collaborate with street vendor organizations. 
Street vendors and their representative organizations are in the best position to identify the sources of precariousness and vulnerability for them. They are also in the best position to know what will work and what won't, and therefore they should be full partners in designing and implementing measures. City authorities can work successfully with street vendors and their organizations to identify regulations that appropriately address the practical reality of the work process and the role of vendors in the urban economy. Importantly, working with vendor organizations can also help city officials understand the linkages between street vending and the formal economy — and design solutions that work not only for vendors but for urban consumers as well.
Read about the regularization of street vending in Bhubaneshwar, India.
Watch SEWA Delhi's approach to inclusive urban planning with women street vendors.
#5 Deliver infrastructure that meet street vendors' needs
Finally, planning authorities should consider ways of designing and delivering urban infrastructure to support productivity in the informal economy. Making basic infrastructure such as running water and toilets available to vendors and consumers would help keep street markets more hygienic. On the policy side, there is a need to balance infrastructure priorities for different urban populations, and particularly to address the needs of the working poor, who support the majority of households in cities of the Global South. 
Read how street traders in Durban's Warwick Junction were included in urban plans.
In upcoming articles for this series, we'll provide model examples for cities that have made significant strides in devising more inclusive platforms and plans to include informal vendors into public space planning. 
Download the Street Vendor Sector Report from the Informal Economy Monitoring Study.
Read more about our work with street vendors.
Feature photo: ACCRA, GHANA: Informal worker Iris Lamiorkor runs a snack stand at Kwame Nkrumah Circle Market. Unlike other vendors who sell during the day, Iris works in the late afternoon and evening, targeting the post-business day rush of commuters who travel through Kwame Nkrumah Circle, Accra's largest transport hub. Over the years, Iris has evolved from selling credit to school bags and ladies bags to selling small snacks, constantly working to identify the best goods to tap into consumer demands. "Bags are optional, it doesn't move as fast...when the season is over, students aren't buying schoolbags. I finally settled on this one [snacks], because at the end of the day, you will always make some [profit] out of it." Iris is a member of the Kwame Nkrumah Market affiliate of the national-level Ghana Trade Union Congress, which supports its members at this market by visiting vendor members, assessing their performance in interacting with and gaining customers, and providing supportive feedback. In addition, when members experience problems, such as the seizure and confiscation of their goods by the Accra Metroplitan Assembly, the TUC steps in as a representative to assist them in getting their items back. Photo taken August 13, 2015 in Accra, Ghana. Photo: Jonathan Torgovnik/Getty Images Reportage
Related Posts
Informal Economy Topic

Occupational group

Region

Language
Wiego on Twitter