Image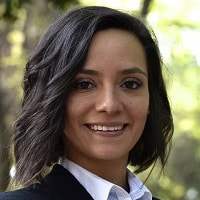 Mexico City Focal City Coordinator
One of the challenges of international human rights law is the justiciability of the right to work. The right to work is an essential piece for the realization of other human rights. Furthermore, there is an enormous percentage of informal workers in the developing world. Due to this, it is necessary to reflect on how existing human rights mechanisms can help to guarantee informal workers' right to work. Oftentimes, informal workers belong to the most vulnerable groups in society and are victims of non – decent life conditions. The lack of availability of international human rights mechanisms to guarantee the right to work means to accept that the international human rights instruments contain ineffective norms, rendering the right to work to a mere aspiration.
Expertise
International Human Rights Law, Inter-American Human Rights System, waste pickers, women rights, policies and procurement of public services with a human rights-based approach.

Tania was born and raised in Mexico City. She studied law at Universidad Iberoamericana in Mexico City and has a Masters Degree in International Legal Studies from The Fletcher School of Law and Diplomacy - Tufts University in Massachusetts, US, where she developed her thesis about the labour rights of informal workers within Mexico City's waste management system. Since 2005 Tania has practiced international human rights law and since 2013 she has focused on labour rights in the waste pickers' sector, on the linkages between human rights and waste management service, as well as the interplay between human rights and the recycling industry.

Prior to joining WIEGO, in 2011 Tania worked at the National Council for Discrimination Prevention in Mexico, where she collaborated on a project that aimed at requesting an advisory opinion from the Inter-American Court of Human Rights to determine whether labor laws in Mexico discriminated against domestic workers.  Also, as a paralegal she worked with a U.S. based law firm to assess the situation of migrant workers in Mexico and obtain their signatures for a class-action lawsuit regarding workers' rights violations, as the U.S. company they were working for sent them back to Mexico before the end of their contract. In 2013, she worked at the Inter-American Human Rights Commission in Washington, D.C. and in 2014 she was appointed as director general of a human rights NGO in Mexico.

As a human rights lawyer she has also worked for the Mlnistry of Interior Human Rights Office (2008 – 2011) and as a consultant for Ashoka in Mexico City (2011) and for Chemonics International in Washington, DC (2015). She is currently a member of the board of the Human Rights Commission in Mexico City.