Image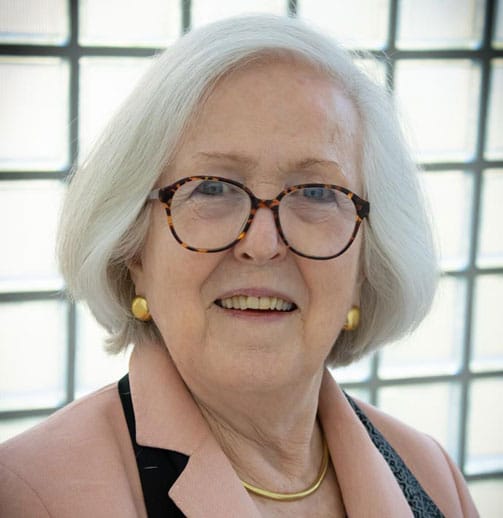 In many developing countries, the workforce is overwhelmingly informal—and informal employment is here to stay. What is needed, most fundamentally, is a new economic paradigm: a model of a hybrid economy that embraces the traditional and the modern, the small scale and the big scale, the informal and the formal.
Expertise
Employment, gender, informal economy, livelihoods, poverty alleviation, working poor
A renowned development scholar, Marty steered WIEGO from its 1997 inception until 2017, turning the research, policy and action network into one of the world's leading organizations focused on the informal economy. Her specialization includes employment, gender, and poverty with a focus on the working poor in the informal economy. Marty's expertise is sought globally by a range of major institutions, from the European Commission and the International Labour Organization to the World Bank and the United Nations.
Marty served as International Coordinator for two decades and is currently a Senior Advisor at WIEGO. She is also a Lecturer in Public Policy at the Harvard Kennedy School and an Affiliated Professor at the Harvard Graduate School of Design. Before joining Harvard in 1987, she worked for two decades in South Asia: in Bangladesh, working with BRAC (now the world's largest non-governmental organization) and in India, where she served as field representative for Oxfam America. She received her PhD in South Asia Regional Studies from the University of Pennsylvania.
She was awarded a high civilian award, the Padma Shri, by the Government of India in April 2011; and a Friends of Bangladesh Liberation War award by the Government of Bangladesh in December 2012.
Marty's lifelong work as a champion of the working poor was featured in the alumnae magazine of her alma mater, Connecticut College. Marty's mother, Barbara "Barry" Beach Alter, also a Connecticut College alum, was honored in a separate story for her 35 years of missionary work in India. Read both interviews. At the 50th anniversary reunion of her graduation from Connecticut College, Marty was awarded the Connecticut College Medal, the highest alumni award, and gave a keynote address entitled "From India to Connecticut College - and Back" which traces her life's journey as a third generation member of a missionary family in India.
In Action
In early 2013, Marty spent two days with a street vendor, Devi-Ben, in Ahmedabad, India. These are Marty's reflections on that visit: Urban Renewal, Heritage Sites & Urban Livelihoods: Devi-Ben, Street Vendor.
Video: Seminar on urban informal economy at World Resources Institute: Inclusive Cities for the Urban Working Poor (March 2018)
Video: Presentation at Harvard India Conference Panel: Empowering Women at the Bottom of the Pyramid: To Overcome Gender Inequality and Poverty in India (February 2016).
Video: Lunchtime Seminar with the Gender & Development and Investment Climate teams of the World Bank Group: Unleashing Women's Productive Potential to Drive Growth: Institutional Reforms, Economic Empowerment, and Women's Informal Enterprises, World Bank, Washington, D.C. (June 2014)
Video: Panel Discussion: The "World Development Report 2013: Jobs" and its Focus on Economic Rights of Informal Workers, Harvard Kennedy School, Cambridge, MA. (February 2013)
Video: Keynote address in a plenary session on social protection at the annual conference of the Economic Research Forum in Cairo (April 2021).
In the News
2018. Rockefeller Foundation profiles Marty Chen as a Transformational Change Leader
Video: Approaches to Universal Health Coverage and Occupational Health and Safety for the Informal Workforce in Developing Countries – A Workshop. US Institute of Medicine, National Academies of Science.