Citation: Roever, Sally. 2020. "Workers' Rights in Informal Economies" in Organising Precarious Workers in the Global South. London: Beyond Slavery and Trafficking/Open Democracy.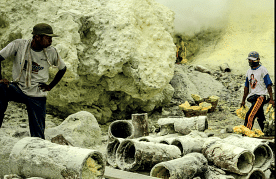 In 2020, Open Democracy published Organising Precarious Workers in the Global South, which contains a selection of articles based on discussion papers produced as part of the Open Society Foundations' Just Future for Workers initiative, which advances strategies to build strong and inclusive labour movements.
In her article, WIEGO's International Coordinator Sally Roever addresses the importance of organising informal workers for collective action, and notes: "...informal workers' organisations are finding innovative ways to ensure that governments and corporate entities play their part in building more economically just societies. A useful example is the role informal workers' organisations have played in developing new approaches to social protection."