In January 2021, the New York City Council passed Intro 1116, a new law that added 4,000 new street food vending permits, lifting a cap on permits that had been unchanged since 1983. This Organizing Brief identifies and examines some of the factors that led up to this, and seeks to draw out broader lessons that can apply to street vendor and informal worker organizations across the globe.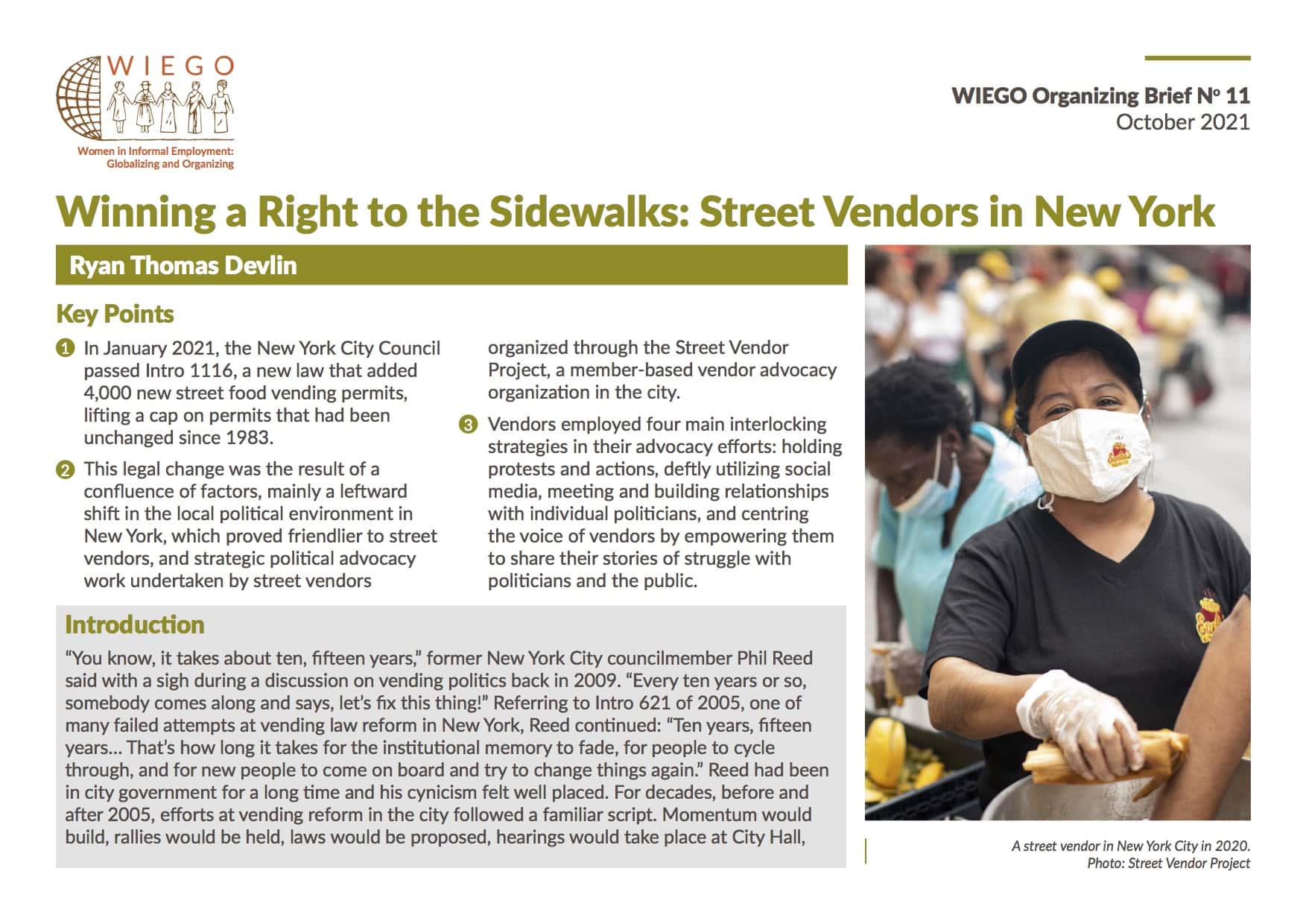 This brief (Organizing Brief No. 11) is part of the WIEGO Publication Series.
View list of all WIEGO briefs.