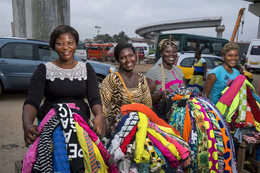 26 May 2020 - 26 May 2020
Online
9:00 am EDT (GMT-4) – 10:30 a.m.
WIEGO Waste Specialist  Dr. Sonia M. Dias will participate in a Green Growth Knowledge Partnership (GGKP) webinar that focuses on how COVID-19 is affecting women and the necessary actions to promote gender-sensitive responses to the pandemic.
The webinar, which is targeted at researchers and policymakers will bring awareness to informal workers in general, especially women waste pickers while highlighting the importance of social protection and infrastructure on women waste pickers' safety.
Key questions for discussion include:
How do crises and economic downturns impact women?
Why do we need gender disaggregated data?
How do gender equality and women's empowerment support sustainability and resilience?
How can we promote gender equality and women's empowerment in the COVID recovery? What could happen if we fail?
Featuring:
Sonia Dias, Waste Sector Specialist, Women in Informal Employment Globalizing and Organizing (WIEGO)
Anita Bhatia, Assistant Secretary-General and Deputy Executive Director, UN WOMEN
Bridget Burns, Director,Women's Environment and Development Organization (WEDO)
Rodolfo Lacy, Director, Environment Directorate, Organisation for Economic Co-operation and Development (OECD)
Christine Lins, Executive Director, Global Women's Network for the Energy Transition (GWNET)