Hero Image

WIEGO's Tania Espinosa Sánchez and Yuleina Carmona talk about the success of the Lxs Rifadxs campaign in Mexico City, which helped residents to see waste pickers in a new and more positive light.
---
We have been working with waste pickers for a long time here in Mexico City and we have been doing different things in order to make their working conditions visible. For example, we held a photo exhibit in a museum and we created a report on the human rights conditions of waste pickers in Mexico City, which we then presented to the Mexico City Human Rights Commission.
Then, during the pandemic, we started the Lxs Rifadxs campaign. We created eight short videos in which waste pickers showed their working conditions and the challenges they face in their work. Because during the pandemic, they didn't stop working, they worked all the time. At a time when everyone was in their homes, they were in the streets, cleaning the city and collecting household waste. But they were not classified as essential workers.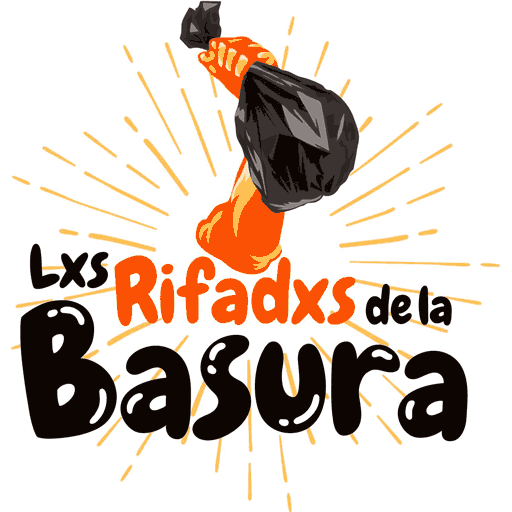 We thought this was a good opportunity to show that they are essential workers, and what their working conditions were during the pandemic. Mainly because there was no public policy from the Mexico City government to protect them, and many of them were dying.
The campaign was very successful because it caught the attention of the media. Especially the name of the campaign – which doesn't translate well into English but describes the waste pickers basically as the city's superheroes – drew positive attention from the general public.
Immediately we started hearing from people that they had no idea about the struggles faced by waste pickers. The videos made their situation clear in a very accessible way and to a wider audience.
At the same time, we had been trying in different ways to draw the attention of the government, but there was no response. We thought that a different strategy would be to make the general public aware, because we all are beneficiaries of the waste pickers' work. We decided to do this through a documentary, which became phase two of the Lxs Rifadxs campaign. We were going to try to reach the government through the public. We also created a comic and updated the campaign website, to offer more visual tools for people to understand the situation of waste pickers in the city.
We used social media to spread the materials and reach a large audience. Our Instagram, TikTok and Facebook presence landed us in a very different arena. Especially through Instagram, we received a lot of reactions from people who did not know that most of the people collecting waste are classed as 'volunteers' by the government. They see workers in uniform on the streets and assume they receive a salary.
While they are referred to as volunteers, suggesting the waste pickers choose not to be paid, this is contrary to the truth. They are considered volunteer workers by the government, which uses this as an excuse not to give them salaries, contracts, or any labour rights. The labour relationship between the government and the workers is just not recognized.
We also reached out to social media influencers, people interested in the topic. Not necessarily experts, but people who have done a bit of work around the topic. Through Instagram, for example, we were approached by Citizens for Sustainability, which has more than 35,000 followers. They asked to come to the launch of the screening of the documentary and the release of the comic. Others reached out to offer to screen our documentary in their space, including a school where it was shown during art week.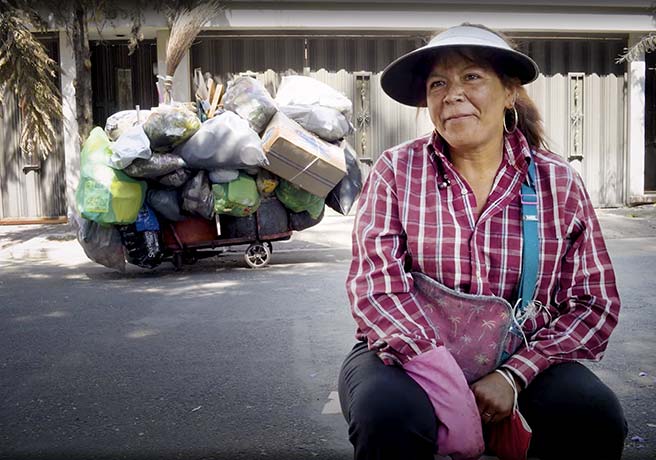 We were recently contacted by a former waste worker who now works at 'Casa de la Cultura Luis Spota', a cultural centre in Xochimilco Municipality in Mexico City. They are interested in presenting the documentary and the comic within their gallery space, which gets visited by lots of schools. This would be a great way to engage with children on this topic.
We also put the logo and social media channels of the campaign on a waste truck that drives around the city. As a result, people reached out to say 'I just heard about you and I am just learning that many waste pickers work without a salary'. We paid for the truck to be painted but, later, two other trucks drove around with the same logo without us knowing about it. This was great. They just did it and sent us pictures.
There really has been an unexpected amount of comments and reactions in favour of workers and in favour of creating more awareness around this issue. This has been very exciting because usually the comments and the reactions that we get are not necessarily as positive all the time.
For the waste pickers themselves, and this is perhaps one of the most important outcomes of the campaign, seeing themselves on screen has been really profound and moving. One said, 'this just proves that I haven't been lazy all my life like my family says, this shows how hard I have worked.' As the campaign developed, we have seen workers' confidence grow.
As another highlight of the campaign, we have now organized a demonstration on April 19, to bring even more visibility to workers. Waste pickers will gather on Madero, a pedestrian street in the city centre. They will carry the huge bags they use to collect and separate waste in, with messages woven into them. They will then do a procession to the state governor's office and hold a press conference to highlight some data that we are currently preparing, which points to inconsistencies in government spending with regards to waste collection, for example, around adequate equipment for waste pickers.
Meanwhile, we'll continue to screen the film, respond to people on social media, and speak to the media. We take any opportunity we can to get the message out there.
---
Top photo: A waste picker reads the comic book created for the Lxs Rifadxs campaign. Credit: Angie Queupumil
Related Posts
Informal Economy Topic

Occupational group

Region

Language
Wiego on Twitter