Image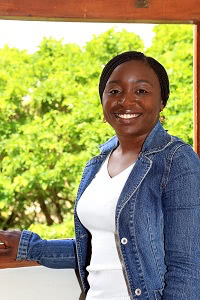 Africa Coordinator, Law Programme
The informal has become the 'new normal' ... we can't continue to focus on the formal and advocate top-down solutions to poverty and joblessness. We need to work from the bottom up to develop strategies to protect and empower workers in the informal economy."

"Law is a double-edged sword for workers in the informal economy. On the one hand, it can hamper their activities, and even punish them for engaging in informal work. On the other hand, well-crafted laws that are grounded in the realities can support and protect workers in the informal economy. Law is a tool that can help to make decent work a reality for informal economy workers.
Expertise
labour law, international labour law, precarious employment relationships, informal economy, domestic work, labour migration, worker education
Pamhidzai was born and raised in Harare, Zimbabwe. She holds an LLB, LLM (Labour Law) and a PhD (Labour Law) from the University of Cape Town.
She has worked as a researcher in the Institute of Development and Labour Law at the University of Cape Town, and the Social Law Project at the University of the Western Cape, and has undertaken and published research on various labour issues in South Africa and Southern Africa. She completed a Post-Doctoral Research Fellowship at Stellenbosch University in 2013. Her post-doctoral project considered the Zimbabwean labour market, with a focus on the development and regulation of its informal economy.
Pamhidzai was one of ten junior scholars selected to present a paper at the Harvard and Stanford Law Schools Junior Faculty Forum held at Harvard Law School in October 2013. The paper analyzed the role and regulation of Zimbabwean informal cross-border traders and cross-border couriers. She has worked on several consultancies for the ILO Pretoria, Harare and Geneva offices on various issues, including labour migration, domestic work, non-standard employment and the employment contract. She has also served as a consultant to the Southern African Development Community Secretariat on human trafficking in the region. She is currently the Deputy-Chair of the African Labour Law Society. 
During her time at WIEGO, she has worked with the International Domestic Workers' Federation (IDWF) to develop the Toolkit on Domestic Workers and C189, which aims to promote the realization of C189 on the ground. Pamhi is also the coordinator of the Administrative Justice Project. She has a strong interest in worker education to strengthen workers' capacity to know and use the law and to demand their legal recognition and protection as workers. 
She currently lives in Washington, D.C.