Image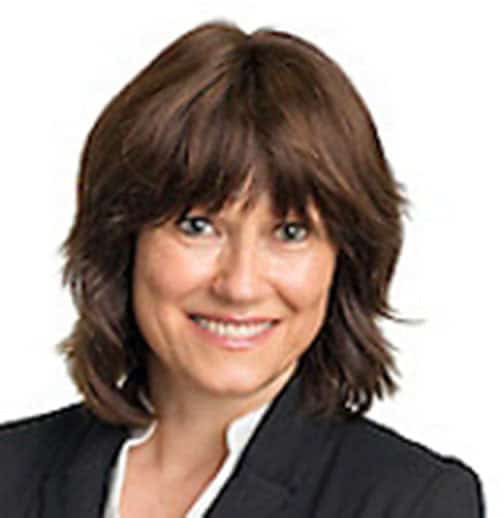 All around the world, the law criminalizes the activities of street traders and waste pickers, and excludes homeworkers from employment rights and benefits. What is needed are new legal and institutional approaches to informal workers that recognize informal workers as workers and as contributors to the economy.
Expertise
informal economy, development and labour law, global value chains, and legal empowerment of the poor
Marlese von Broembsen joined WIEGO as the first Law Programme Director in October 2015. She lives in Cape Town, South Africa. 

Marlese holds law degrees from the University of Cape Town and Harvard Law School and an M.A. in Development Studies from the University of the Western Cape. Prior to joining WIEGO, Marlese was a senior lecturer in the Faculty of Law, University of Cape Town, where she convened an inter-disciplinary Master's in Social Justice. She was also an adjunct faculty member of North Eastern Law School (USA) in 2018, where she taught a course on law and development.

After qualifying as an attorney, Marlese worked for an NGO active in small business development in Cape Town's informal settlements for four years. She co-taught a master's course on social policy at the Institute for Social Development, University of the Western Cape, for three years. Marlese was the lead researcher for UCT's Graduate School of Business' Global Entrepreneurship Monitor 2005 publication on the informal economy, and wrote the South African paper on small business rights for the UNDP's Commission for the Legal Empowerment of the Poor. As a partner of South Consulting, she project-managed human rights initiatives and economic development in Southern and Eastern Africa.

Marlese was a recipient of a Harvard South Africa Fellowship (2014); a David and Elaine Potter Research Fellowship for contribution to civil society (2014; 2015); and a National Research Foundation Innovation Scholarship (2014). From August 2015 - December 2018, she was a Visiting Researcher at the Institute for Global Law and Policy (IGLP), Harvard Law School.

Marlese writes on labour law and development; transnational regulation of global value chains; and on homeworkers.
SELECT PEER-REVIEWED JOURNAL ARTICLES
 
The IGLP Law and Global Production Working Group. (2016) 'The Role of Law in Global Value Chains: A Research Manifesto', 4. London Rev. Int'l L. 57-79 (Marlese von Broembsen, Contributor).   
 
Von Broembsen, Marlese. (2018) 'Constitutionalizing Labour Rights: Informal Homeworkers in Global Value Chains'. International Journal of Comparative Labour Law and Industrial Relations Vol. 34  (3) pp. 257–280.
SELECT PEER-REVIEWED BOOK CHAPTERS 
  
Von Broembsen, M. (2016) 'Private Sector Procurement: New governance techniques that counter the effects of South African Retailers Regulating their Suppliers and Subverting Procurement Goals' in Public Procurement Reform and Governance in Africa (ed) S.N. Nyeck, Palgrave, New York. 
 
Von Broembsen, M and Godfrey, S (2016) 'Labour Regulation in the Developing World: A critical analysis of the textile industries in South Africa and Lesotho' in Labour Regulation and Development (ed) Shelley Marshall and Colin Fenwick, Edward Elgar, Northampton, USA.
 
Von Broembsen, M & Alfers, L. 'The UN Guiding Principles and the Informal Economy: Homeworkers in Global Supply Chains' (2019) in Navigating a New Era of Business and Human Rights (ed. Matthew Mullin).
 
SELECT WORKING, CONFERENCE AND OCCASIONAL PAPERS
    
Von Broembsen, M 'Preferential Procurement: Equity, not just Opportunity' presented at a conference on 'Public Procurement Regulation in Africa,' University of Stellenbosch, October 2011. 
 
Von Broembsen, M. (2013) 'A New Constituting Narrative for Labour Law: A critique of Development and Making a Case for  Fraser's Conception of Social Justice' presented at the Inaugural Conference of the Labour Law Research Network, Barcelona. 
 
Von Broembsen, M. (2015) 'Global Value Chain Analysis: A Legal Perspective on Maldistribution in global value chains' presented at the IGLP conference, Harvard Law School.
 
Von Broembsen, M 'You can't bite the hand that feeds you: The commercial and contractual relations between the four large South African food retailers and their SME suppliers' REDI 3x3 Working Paper 22, November 2016 at http://www.redi3x3.org/papers (Commissioned).