| | |
| --- | --- |
| | I want you to remember me, unite and organize. I want you to remember, if I can do it, you can do it, and together we can sing Amandla. |
Myrtle Witbooi was an inspirational, principled, respected and much loved domestic worker leader, in South Africa and internationally. She passed away on 16 January 2023. WIEGO and the thousands of domestic workers, trade unionists and others who crossed paths with Myrtle in the course of her life, will miss her so much.
Myrtle, who started working as a domestic worker at the age of 17 in Cape Town, co-founded the South African Domestic Workers Union (SADWU) in 1986, working with the newly formed Congress of South African Trade Unions (COSATU). Although the union did not survive, she did not give up. In 2000, she helped form the South African Domestic Service and Allied Workers Union (SADSAWU) and served as its General Secretary until her death. The union's struggles led to changes in South Africa's laws covering domestic workers – for example, SADSAWU members chained themselves to Parliament railings in 2000 to demand inclusion in the state's unemployment insurance fund and two years later the law was amended to include domestic workers.
For us at WIEGO, Myrtle became a partner and friend when the Governing Body of the ILO announced in 2008 – to everyone's surprise – that a discussion on Decent Work for Domestic Workers, leading to a possible Convention, would take place in 2010-2011. Time was of the essence – mobilization of domestic workers was urgent! 
Myrtle emerged as the natural leader of the international domestic workers movement that was formed.  There was something about her that instinctively made domestic workers and others trust and follow her. She inspired and mobilized workers with her fiery speeches; she brought on board allies and supporters, and she ensured that governments and employers listened to what she had to say. Representatives of domestic workers from across the world formed the International Domestic Workers Network (IDWN), with Myrtle at its helm leading the campaign for an ILO Convention. And in 2011, the Domestic Workers Convention (C189) was adopted. WIEGO had the great privilege of providing support for the campaign and building the movement.
If you would have said to me 45 years ago that I would sit here and really get to the end of slavery, I would not have believed [you]. But 45 years ago, I was sitting in my employer's garage and I was organizing domestic workers, and today I'm here [at the International Labour Conference negotiations towards a Domestic Workers Convention]. I'm here because of the cause of so many domestic workers. Myrtle Witbooi, 2011
In 2013, domestic workers inaugurated the International Domestic Workers Federation (IDWF). This was a dream come true for Myrtle, who was elected as its first President and re-elected in 2018. IDWF, under her leadership, has achieved much for domestic workers: international recognition, increased legal protection and, importantly, provided domestic workers world-wide with self-confidence, self-respect and dignity.
Myrtle, who was 72 when the COVID-19 pandemic hit, faced the challenges of the crisis with her characteristic drive and energy, and was at the forefront of immediate assistance and recovery efforts for domestic workers, both in South Africa and globally. She told us at the time, "In the 50 years I have been involved with domestic workers, I never once thought I would face this crisis. How are we going to survive?" She then answered her own question, "We must put our heads together as women and think..."
We have lost an icon, a leader, a comrade, a worker, a mother, a grandmother and a friend. Rest in Peace and Power, Myrtle.
To send condolences, please email: jacqui@sadsawu.org.za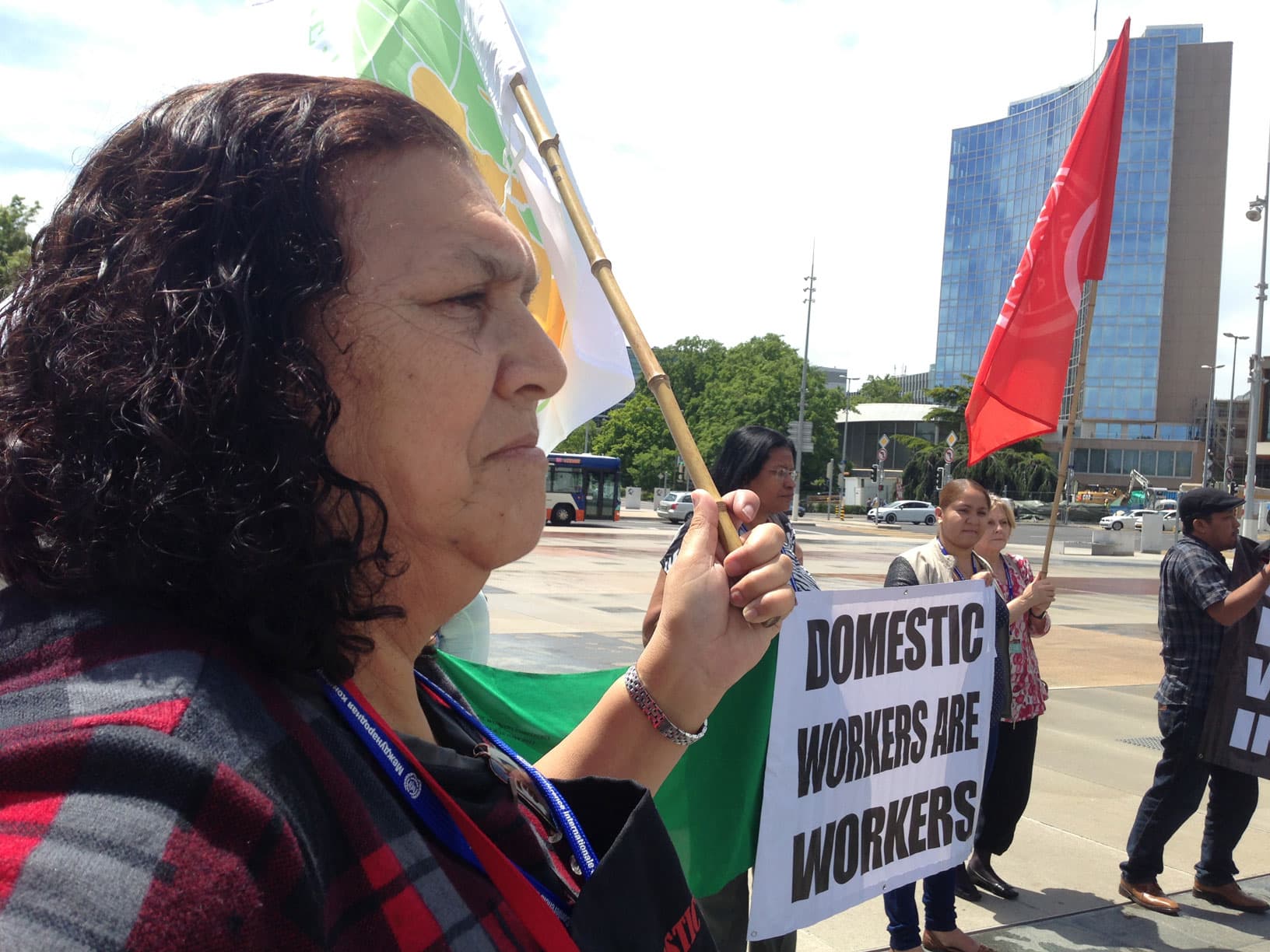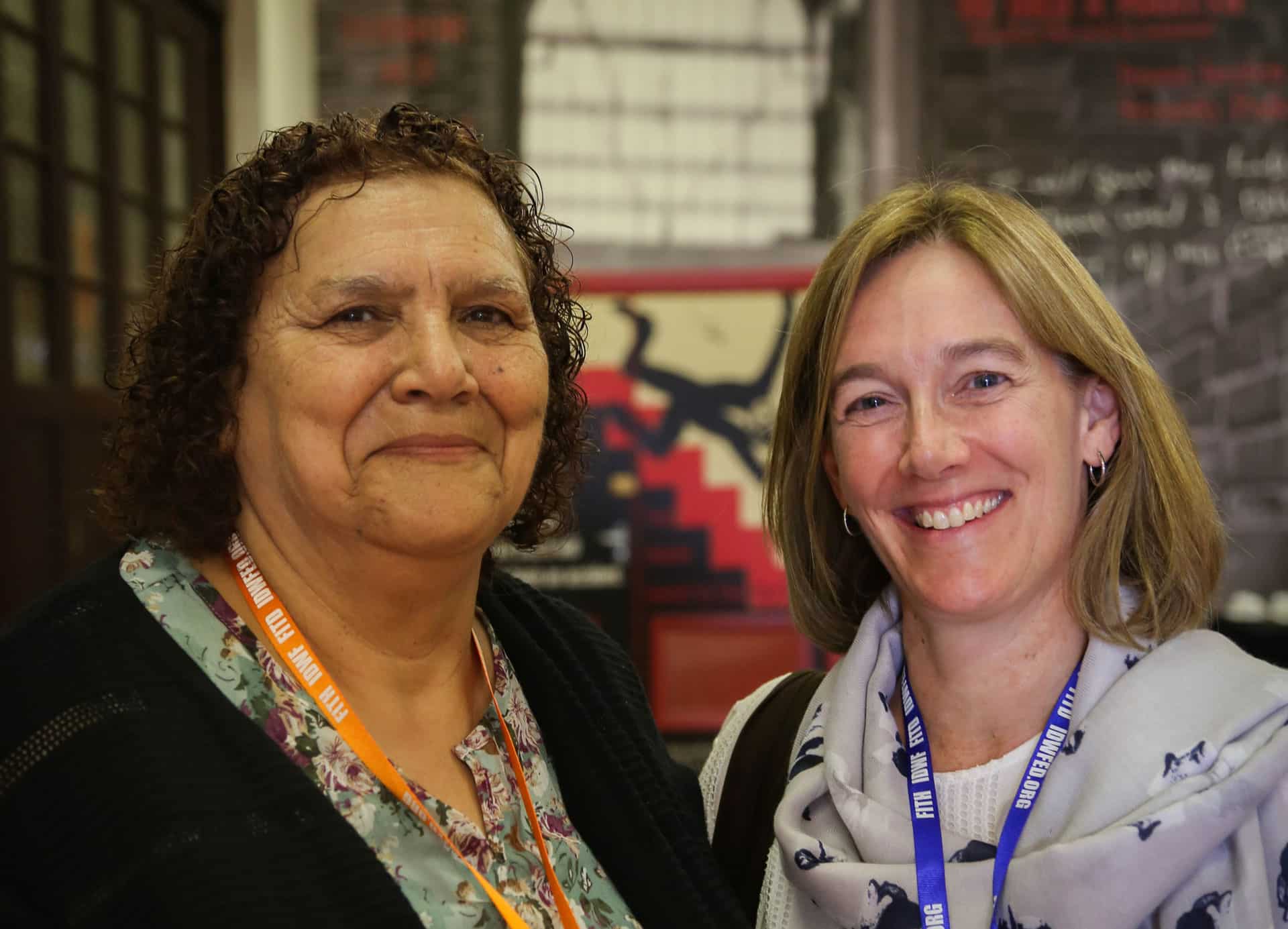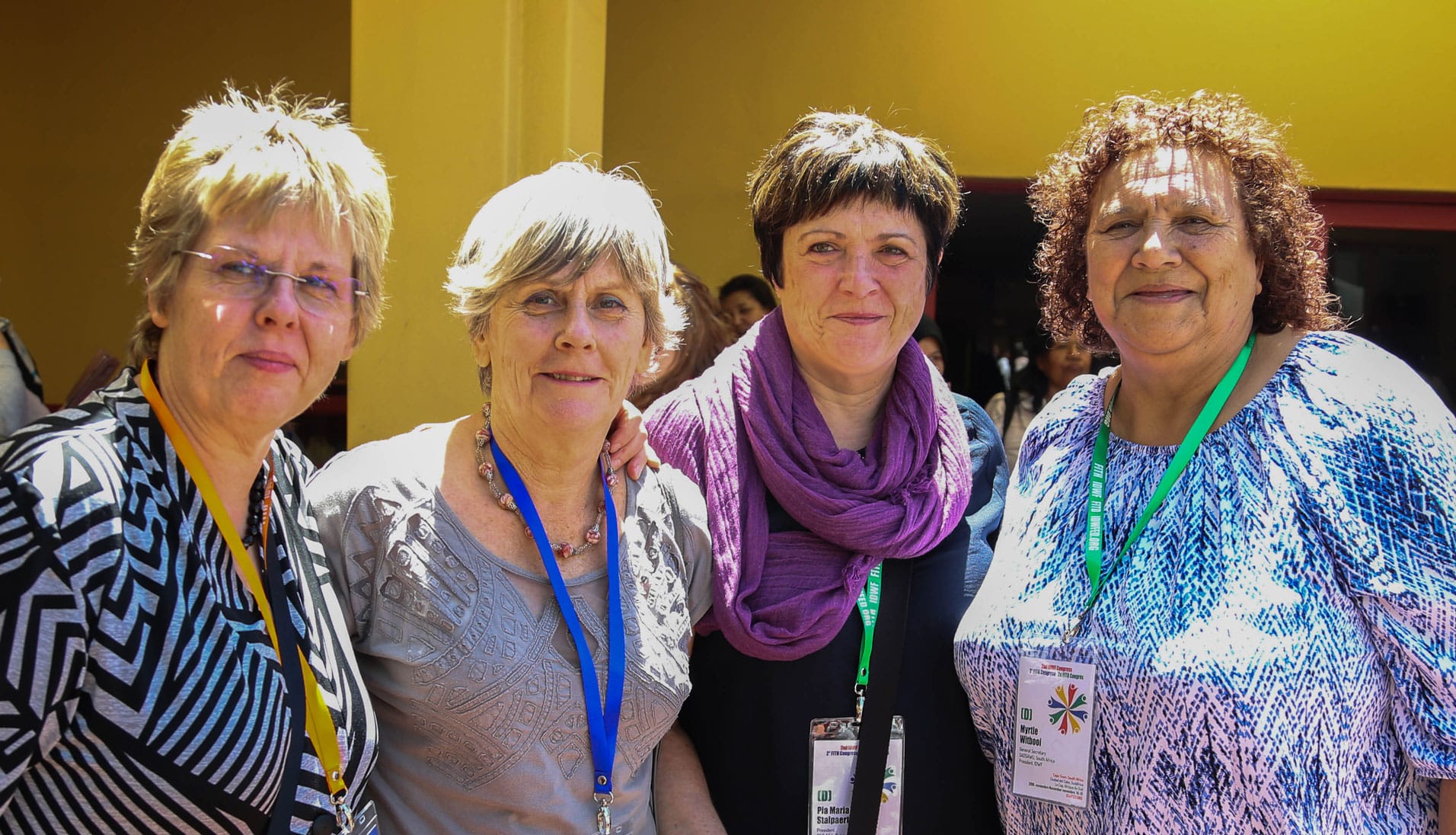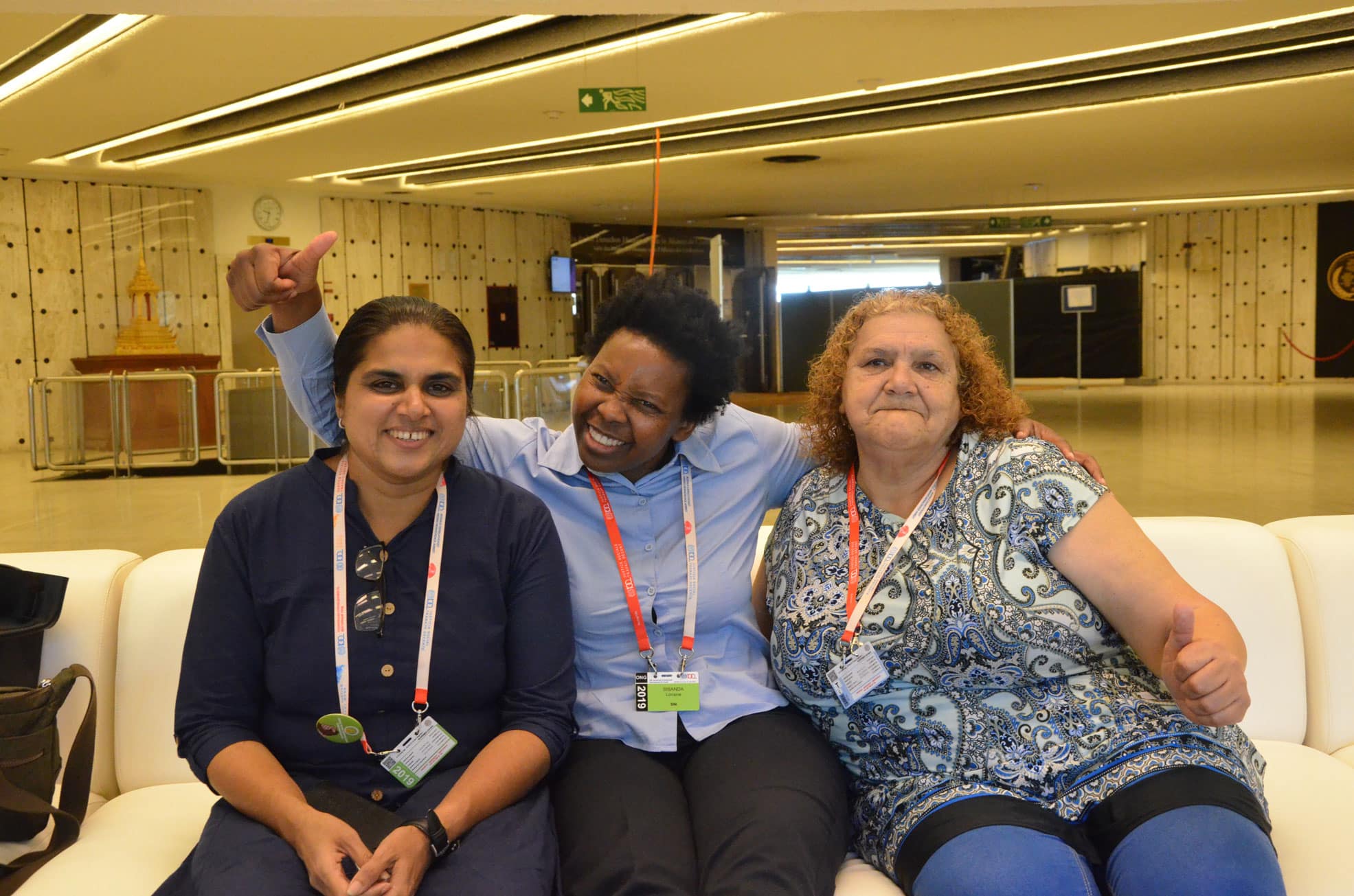 Funeral Service for Myrtle Ruth Delene Witbooi, 1947–2023

Monday, 23 January 2023 (live broadcast here)
Viewing from 10:00 - 10:45 AM Cape Town, South Africa
Service from 11:00 - 13:00 PM Cape Town, South Africa
---
In celebration of Myrtle Witbooi's 52 years of domestic worker activism, we are honoring her wish to see a dedicated Domestic Worker House established in South Africa. This house will provide a space to continue the care for domestic workers at the heart of Myrtle's life and legacy. It will serve as a safe space, a training center, a union office, and a gathering venue for celebrations.
---
Read more