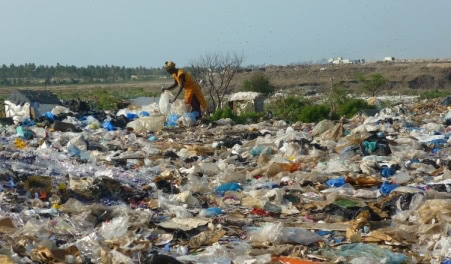 WIEGO and the International Labour Organization (ILO) will work with waste pickers who work at Mbeubeuss, the largest open air landfill in West Africa, to help these workers organize into a strong cooperative. This is a crucial step toward improving their working conditions. 
In August 2019, WIEGO and the ILO co-organized a workshop in Senegal that brought together key national institutions involved in waste management and leaders from an association of informal waste collectors in Senegal. A total of 34 men and 29 women participated in the two-day workshop.
Based on the findings from the workshop, the ILO will continue to work with WIEGO and the national partners to pilot the establishment of cooperatives among workers in Mbeubeuss.