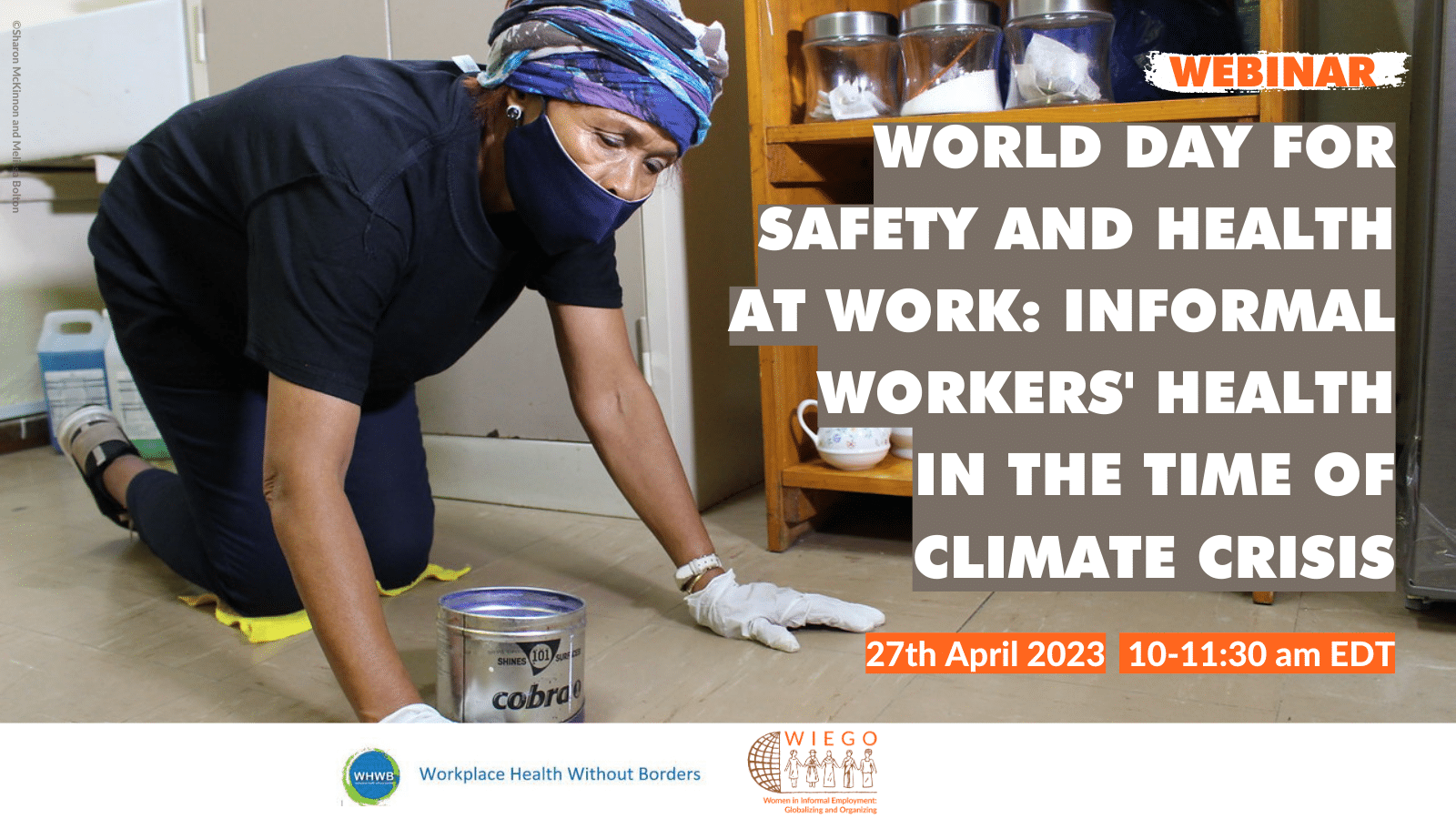 27 April 2023 - 27 April 2023
Online
Date: 27 April, 2023
Time: 10.00 Eastern Time
Duration: 90 minutes
Language: English only
---
28th April 2023 marks World Day for Safety and Health at Work, with this year's theme centring on the recent adoption of health and safety as a fundamental principle and right at work, and the role of worker organizing for occupational health and safety.
Workers in informal employment experience frequent workplace exposure to a range of occupational health and safety risks. They are often forced to bear full responsibility for addressing these risks in their workplaces, even though they commonly lack access to health care and face profound income insecurity. The climate crisis poses an additional, existential threat to workers – with catastrophic impacts on workers' health and livelihoods.
This 90-minute webinar will share recent research insights on the intersection of climate, health and informality from WIEGO/IIED and WHWB researchers, as well as present testimonies from workers in informal employment who are organizing around occupational health and safety on the front line of current climate struggles.
---
Speakers
Lissa Ceolin, Workplace Health Without Borders and Dalla Lana School of Public Health
Christy Braham, WIEGO
Sonia Dias, WIEGO
Kanupriya Kothiwal, Urban Health Resource Centre
Artwell Kadungure, Training and Research Support Centre
Alice Sverdlik, University of Manchester
Madalena Duarte, Movimento Nacional de Catadores de Materiais Recicláveis
Wisborn Malaya, Zimbabwe Chamber of Informal Economy Associations