Delhi Diary offers reflections, insights and notes from the field by the Focal City Delhi (FCD) team in their ongoing work with informal workers. We capture these on a regular basis to provide a dynamic picture of how informal workers in Delhi consistently struggle, resist and innovate against great odds. The views expressed here represent those of the FCD team.
On June 16, domestic workers around the world celebrated International Domestic Workers' Day. These three diary posts are in solidarity with Delhi's invaluable domestic workers and their demand for a comprehensive legislation to regulate domestic work in the city.
Celebration and Solidarity with Domestic Workers
Roma: The Story of an Invisible Work Force | Avi Majithia
August 8, 2019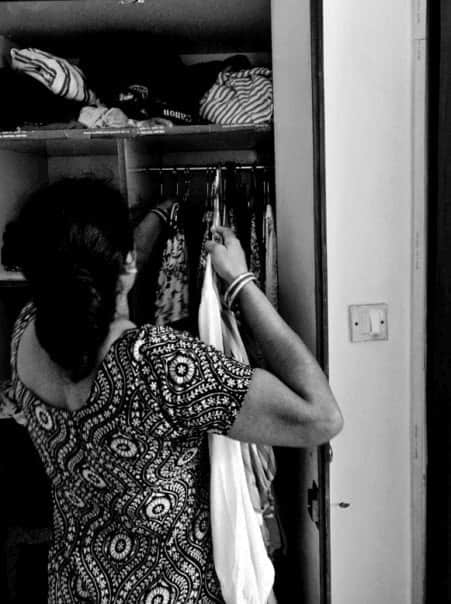 The opening scene of Roma is awash in soapy water flooding the screen as Cleo, the live-in domestic worker, begins her day by washing the walkway. This scene echoes throughout the movie, as the family constantly chastises Cleo for not cleaning away the dog mess in the walkway. To anyone who has hired a domestic worker, this scene is immediately recognisable.
Whether in Mexico where Roma is set, or in India, many live-in maids do similar tasks: preparing meals, washing laundry, cleaning the house, caring for pets, and watching over children.
The entire film is a study of the complicated relationship domestic workers like Cleo have with their employers, and their confusing status in the households they serve. A live-in domestic worker, is not just a worker in the household, she (80 percent of domestic workers in the world are women) is often more.
The term domestic work doesn't fully capture the range and multiplicity of tasks performed under the rubric of domestic work. Outside of housework, a domestic worker fulfills many other responsibilities, whether it be tending to the children, acting as the go-between for the family and other workers, or serving as an emotional anchor in the family's day-to-day life, subject to their changing moods and emotions.
In the movie, we see Cleo sit down to watch TV with the rest of the family at night, one child casually draping an arm around her, making her a part of the family scene. In the very next breath, we see her get up to go make a cup of tea for her employer, her viewing pleasure easily interrupted by the demands of her work.
This dichotomy marks the relationship between Cleo and the family. While she is treated as one of the family, she is also not allowed to use electricity in her room beyond the bare minimum. This is significant of the life domestic workers lead on the margins, who are so often denied labour rights, and sometimes even basic human rights. Domestic workers often face low wages, long work hours, poor working conditions, and a lack of respect. Even employers with the best intentions, don't always know how to treat their homes like fair and just workplaces. On top of that, domestic workers are excluded from nearly all labour laws in the country.
Unfortunately, most are too vulnerable to complain. In a study in Delhi in 2004, it was found that all of 110 live-in domestic workers were interstate migrants, this migration of live-in workers being driven by survival strategies to find better employment and income. They are often without the support of family and social networks that live-out domestic workers can rely upon. In a paper reviewing domestic worker policies and literature in Delhi, Shraddha Chigateri recounted the experience of a domestic worker who, after working as a live-out domestic worker, moved into the 'servant' quarters of her employer. While she rid herself of the vulnerability that the city had imposed on her as a woman, she simultaneously made herself more vulnerable to her employer as a worker. She avoided the long commutes back home late at night, but she lost her bargaining power to negotiate better wages with her employer.
In India, the Government has undertaken the laborious process of labour law reform, by converting India's complicated laws into four central labour codes. However, even with this laudable move, domestic workers have been, so far, largely left out from this reform process. Recently, the government announced its decision to consider a national policy for domestic workers, which is a step in the right direction. And it is a very welcome step, given that domestic workers are the backbone upon which this country functions, enabling others to go out and pursue their careers, knowing that someone back home is taking care of everything.
Domestic Workers of Delhi | by Shalini Sinha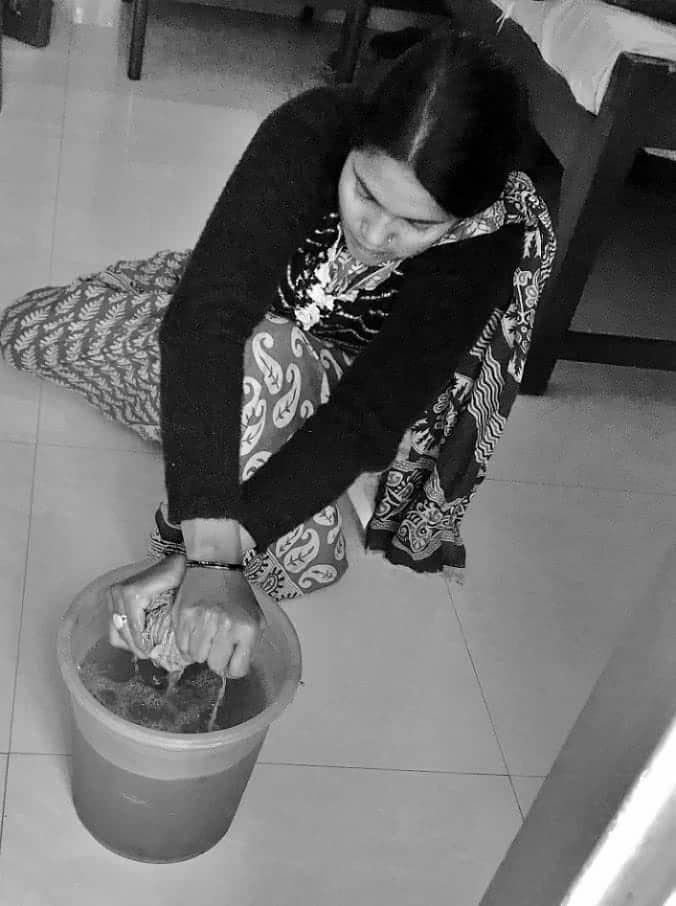 In this first part, we present a snapshot of the domestic workers sector in Delhi. This is an excerpt from a study by Shradha Chigateri, commisioned by FCD in 2018. The final paper will be uploaded on our web page shortly.
The domestic work sector in Delhi is a complex space with multiple stakeholders seeking to engage domestic workers, including placement agencies, government agencies, and a robust group of civil society groups and unions which aim to organise domestic workers for their rights and entitlements. It also finds that the precarity of the living and working conditions of domestic workers in Delhi, as well as the complete lack of legal protection make domestic workers a particularly vulnerable group of workers in the city. Further, there are some categories of domestic workers that are even more vulnerable and who require strategic intervention and support – child domestic workers, live-in domestic workers, displaced domestic workers living in resettlement colonies with very poor or insufficient access to basic resources and facilities such as water, toilets, childcare and schools and who commute long distances to work; and Bengali immigrant domestic workers who have been facing increasing incidents of discrimination.
There are relatively few studies that are based in Delhi that examine the extent of childcare deficits for the children of domestic workers, whether it be in terms of the ways in which they balance their paid and unpaid care responsibilities, the familial and other networks that they rely on, or the effects of child care deficits on substitute carers as well as on the emotional and physical wellbeing of both children and families. This is particularly the case for migrant domestic workers who have been displaced to resettlement colonies and commute long distances to work, who may face additional vulnerabilities.
There is a burgeoning discourse on the relationship between trafficking and domestic work as well as the role of placement agencies. However, the extent, nature and functioning of placement agencies in the domestic work sector is little understood. Further, the relationship between trafficking and domestic work needs to be rigorously understood and analysed from the perspective of the rights of workers.
While the civil society groups working on domestic workers are robust and keenly engaged in the sector pursuing active agendas for law and policy reform at both the national and state level, there are some organisations which have recently enabled the registration of a new union of domestic workers that would benefit from technical assistance to strengthen and monitor the process of union-building, which will make the union self-sufficient and sustainable in the long run.
While all domestic worker groups engage with the issues of the sexual harassment and gendered violence that domestic workers face, only a couple of organisations are engaged with making the state accountable for setting up institutional mechanisms to tackle the sexual harassment that domestic workers face at the workplace. There is no platform that brings domestic workers together with women's groups to campaign on the issue of sexual harassment at the workplace.
Part 2: Invisible workers behind closed doors | by Shalini Sinha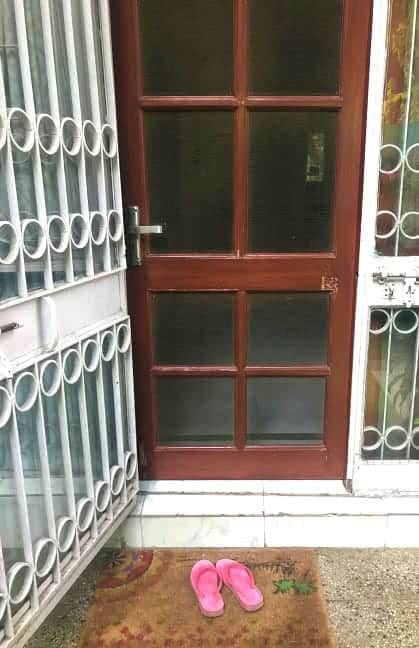 Below we review Maid in India: Stories of Opportunity and Inequality in Our Homes (by Tripti Lahiri, 2017, Aleph Book Company), which presents the harsh realities of their work and labour in the city.

"Every year, thousands of poor, illiterate, unskilled women flock to Delhi from across the country to work as domestic help……This is how tycoons and refugees, politicians and orphans – India's 1% and her 99% rub shoulders every day, under the same roof."
Maid in India is a non-fiction account of the live-in domestic workers of Delhi, often referred to as '24-hour help'. Examining the many dimensions of domestic work in India, it delves into the complex web of multiple stakeholders that marks domestic work in India - placement agencies, maid trainers, employers of varying income groups, social workers, and the domestic workers themselves – cooks, nannies, cleaners, housekeepers – and their families.
The author not only looks inside the homes of employers from many parts of Delhi but also undertakes journeys to where these workers come from - India's least-developed regions, such as Jharkhand, West Bengal, and Assam, trying to understand the need and methods of migration of young women as domestic workers to Delhi. While poverty and unemployment continued to be key reasons for the migration, migration was also seen as a rite of passage that provided status and financial independence.
While it's true that the poor pay and working conditions are challenges faced by all domestic workers; the situation of live-in workers is exacerbated by the isolation of their work, restrictions on their mobility and the exploitation faced due to the placement agencies as well as their employers. Reflecting on the lives of these workers, Lahiri says, '…cut off this way from the outside world, many of these women have become the victim of violence ranging from beatings to sexual harassment, in the homes they work in'.
Based on anecdotal and media reporting, she narrates several stories of exploitation - from subtle discrimination to the harshest deprivations that are meted out to domestic workers inside homes, just like ours.
The author also holds a mirror to the employer, making uncomfortable reflections on the middle class psyche, at times drawing from her own experiences of engaging domestic help- "…we eat first, they later; we sit on chairs and they on the floor; we call them by their names and they address us by titles."
In many ways, Maid in India is a chronicle of India and its inherent inequalities, documenting aspirations of social mobility and freedom which are often crushed under the entrenched class and caste divisions that has taken newer forms in these fast-paced, modern times.
The book would have benefited from also documenting the efforts to unionize and collectivise women domestic workers and their achievements, of which there are many in Delhi. Many networks and organisations work with domestic workers seeking to mobilise and organise them for their rights as workers. While they employ different methods and routes, all of them are cognisant of the importance of understanding the lives of domestic workers using an urban, gender and a labour lens.
Photo credits: Both pictures were taken by Shalini Sinha