Hero Image

The global economic crisis that rocked the world in 2008 led to increased financial hardship for informal workers, most of whom already lived in precarious circumstances. Now, more than ten years on, informal workers continue to struggle for increased security to strengthen their every day working lives.
Without social security benefits, healthcare, childcare, or inclusive regulatory frameworks, they live constantly at risk of falling into deep poverty, even without another major economic disaster.
We return to three stories from informal workers the year after the 2008 financial crisis — told during 2009-2010 — to re-examine the after-effects but also to be reminded of the work that still needs to be done.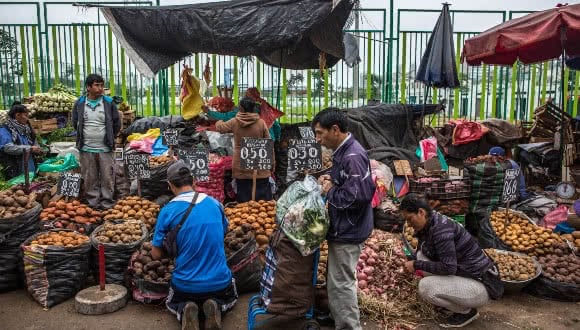 Longer Hours for Less
Sabina Carlos, Market Vendor, Lima, Peru
Sabina, a market vendor at the Huamantanga Market, in Puente Piedra — a highly populated district in the north end of Lima, Peru — sells Creole food and fruit juices at a rented stall, which lacks a paved floor. She usually starts at 6 a.m., together with her daughter, who studies computer science in the evenings and hopes to obtain a stable job in the near future.
Before the crisis, Sabina worked nine hours per day; but during the crisis, her workdays extended to 12 hours. The crisis has had a negative impact on her income, as she explains: "Last year [2008] I was making up to 20 soles per day (approximately USD$6.5). Nowadays, I am only making 10 soles." This represents a survival income, considering that she has to pay 150 soles (USD$50 approximately) monthly rent for her market stall to an intermediary firm.
Sabina does not count on any social security benefit. She usually turns to traditional medicine for minor problems. If something severe happens, she could not afford to address it. She cares for two grandchildren from her eldest son, who is in his mid-thirties and works as a casual microbus helper — a job of long hours and little pay.
Read Sabina's full story.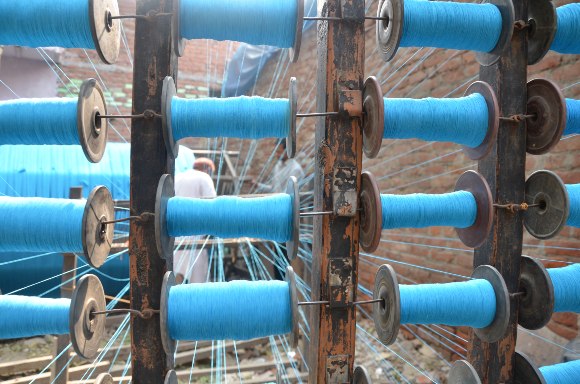 The Face of Closing Factories and Financial Crisis
Madhuben Bhagwandas Parmar, former factory worker
 "How can I pay rent, when there is no money to spend on food?" asks Madhuben Bhagwandas Parmar, a widower who lost her job at a plastics factory after 2008. "I used to work in Vasant Factory at Gulab Nagar in Ahmedabad city. I had worked there for 7 years and was earning Rs50 (0.72 USD) as daily wages. My job involved the winding of bobbins. In addition to earning wages, I was also getting money on account of overtime." Work at the winding factory was going on well until the prevailing financial crisis affected its operation.
Read more of Madhuben's full story.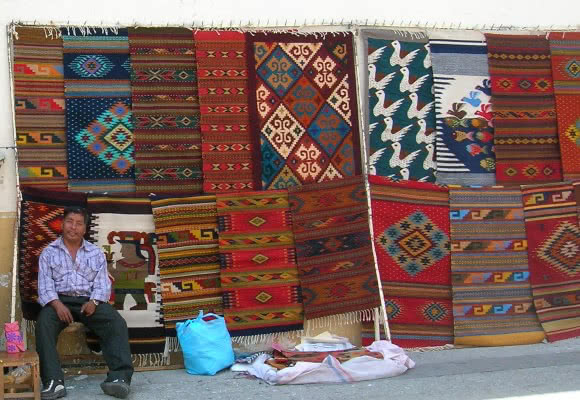 Diminished Earnings
Orlando Lopez, Rug Maker, Oaxaca, Mexico
Orlando Lopez was born and raised in Teotitlán, and he started weaving and selling rugs when he was five years old. In his thirties, he continues supporting his family of seven by selling his art. Or at least, he is trying.
The economic crisis and the H1N1 virus have taken a devastating toll on tourism, which provides the main clientele for Orlando and all the weavers.
"When the crisis started my earnings were reduced up to 40 per cent, but with the influenza scare they were lowered by 80 per cent or up to a 90 per cent," he said when asked about how his earnings were affected by the crises. "In April of 2009 I sold an average of three to four rugs per week. In May of 2009 I did not sell one single rug the whole month."
Read Orlando's full story.
Some progress for 2-billion people, and it's just the beginning.
Today, nearly 2-billion workers are in the informal economy.
It's heartening to realize that some progress has been made since the 2008 crisis hit, including efforts toward universal healthcare in Thailand and increasing access to government social security benefits in India. There have also been major international wins, including the International Labour Organization's Recommendation 204 on transitioning the informal to the formal economy while respecting workers' fundamental rights.
These steps are just the beginning. Informal workers across the globe are organizing to let their voices and needs be heard to continue to fight for the security they need and the dignity and recognition they deserve  as equal contributors to society and the world at large.
Watch this video on Organizing for Change: Workers in the Informal Economy.
Feature photo: Juan Arredondo/Getty Images Reportage
Related Posts
Informal Economy Theme

Informal Economy Topic

Occupational group

Region

Language
Wiego on Twitter