The next WIEGO General Assembly will be held in Mexico City, from November 12 to 14, 2022. Like its previous versions, the main objective of the General Assembly will be to bring together worker leaders, activists, researchers, and policymakers focused on the informal economy to celebrate the achievements of the past years and, more importantly, plan and envision the years to come. As WIEGO turns 25 this year, the main theme of the General Assembly will be "The Next 25 Years."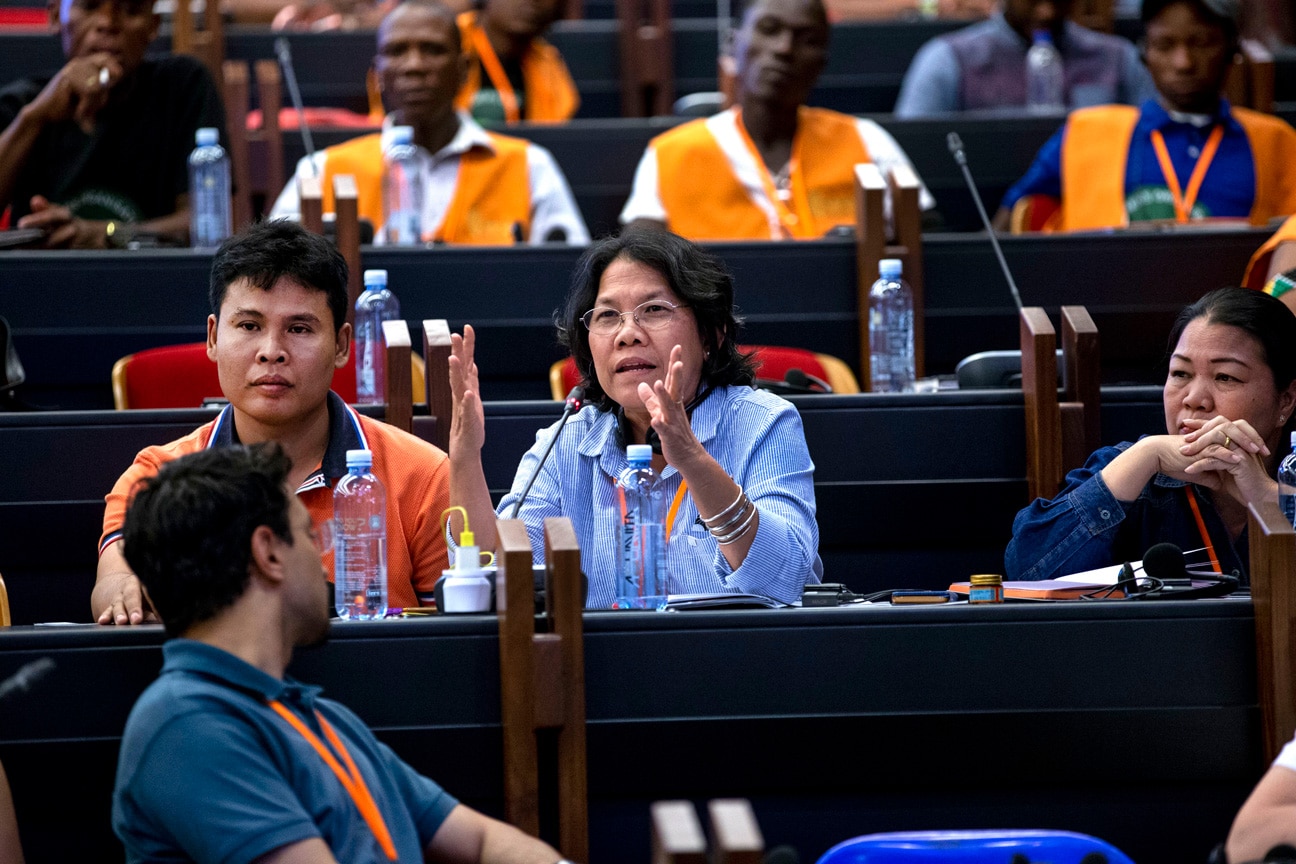 Every four years, WIEGO's General Assembly convenes our individual and institutional members. These global experts on the informal economy –including researchers, statisticians, and informal worker leaders– share experiences, knowledge, and new ideas, set priorities, and frame issues, and review WIEGO's activities and future plans. The General Assemblies also serve to expand and strengthen the WIEGO Network.
Public event
On November 14, the last day of the General Assembly, the Human Rights Commission of Mexico City and WIEGO will hold a public dialogue to discuss the demands of workers in informal employment in the city. In addition to the intervention of Tania Espinosa, Mexico City Focal City Coordinator, a panel discussion will be held with the participation of representatives from research institutes and workers' organizations.

Those who cannot attend the event in person will be able to watch the livestream on WIEGO's Facebook Page November 14.
---
Join the conversation
We're so excited to see our members and everyone that forms the WIEGO Network at our 2022 General Assembly. If you are not in Mexico City - join us online! We will be posting daily updates across our social media channels. Follow us so you don't miss anything:
We'll also be using the hashtag #WIEGOGA2022. Share your own posts, use the hashtag, and tag WIEGO on different channels to join the conversation!