Bangkok, Thailand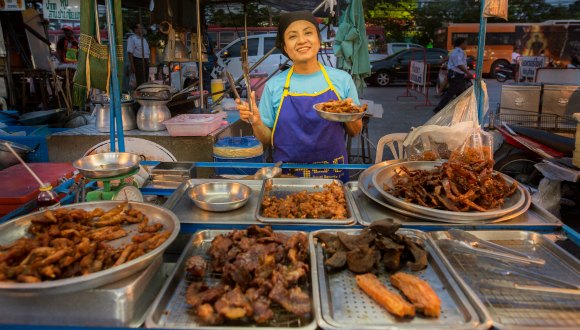 Photo by: Paula Bronstein/Getty Images Reportage
HomeNet Thailand and WIEGO hosted the Street Vendors and Right to the City Workshop in Bangkok, Thailand, on December 7th 2017.
This meeting convened leaders from four street vendor associations across Bangkok. Researchers, urban planners, NGOs, and representatives from district-level government shared new studies and perspectives on Bangkok's street vending policy. The aim was to continue the dialogue on street vendors' contributions to the city, to form new or strengthen relationships among stakeholders, and to advance thinking around policy recommendations for vending management.
WIEGO presented preliminary research findings on street food consumption and pricing compared to non-street food, which responds to the question: What would be the impact on consumers if street food disappeared? Sarah Reed, WIEGO's Focal Cities Coordinator in Bangkok attended the event.
More information