Feature
This open-access book, edited by Martha Chen and Françoise Carré, brings together leading scholars to investigate recent conceptual shifts, research...
View Publication
Our Work & Impact Spotlight
About Wiego
Women in Informal Employment: Globalizing and Organizing (WIEGO) is a global network focused on empowering the working poor, especially women, in the informal economy to secure their livelihoods. We believe that all workers should have equal economic opportunities, rights, protection and voice. WIEGO promotes change by improving statistics and expanding knowledge on the informal economy, building networks and capacity among informal worker organizations and, jointly with the networks and organizations, influencing local, national and international policies.
About the Informal economy
The informal economy includes workers who do not have employment-based social protection and enterprises which are not incorporated or registered.
Global estimates on the size of informal employment (ILO 2018) show 61% of all workers worldwide are informally employed. 
Contested Urban Spaces: Urbanisation, Law, and Informal Work is a two-year edited book project by WIEGO and IRGLUS that explores this theme across multiple jurisdictions and from diverse viewpoints. To participate in this project, please submit an...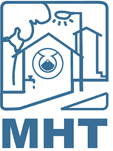 The Indian government's Public Distribution System (PDS) shops have always played a critical role in addressing food insecurity in urban poor communities India. Ration cards issued through the PDS are like food stamps issued to each family, which...
Informal workers continue to face an accumulation of vulnerabilities which have been exacerbated during the COVID-19 pandemic. Access to COVID-19 vaccination for informal workers to address these vulnerabilities more than a year after the outbreak...