Informality as a Way of Life: Challenges to Sustainable Urban Development (University of Pennsylvania Round-table)
Philadelphia, PA, USA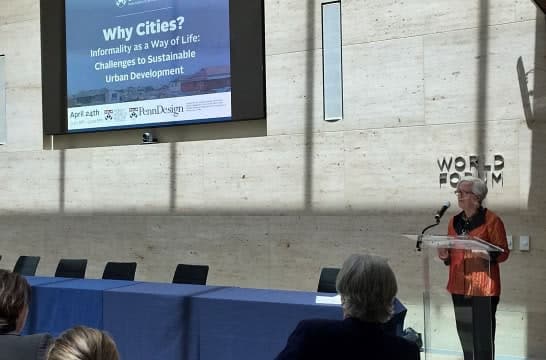 According to the United Nations Population Division, 'More than one half of the world population lives now in urban areas, and virtually all countries of the world are becoming increasingly urbanized.'
In the Global South, the past decade has been characterized by unprecedented growth in not just population but similarly the pace of urbanization over the past decade.
The Penn Institute for Urban Research (PennIUR) and Perry World House, two globally renowned research centres at the University of Pennsylvania (UPenn), have organized a Round-table on Urban Informality entitled "Informality as a Way of Life: Challenges to Sustainable Urban Development" at Perry World House on 24 April 2019.
The event will seek to align current research and initiatives being undertaken to guide the course of the coming decade and beyond. The varied interpretations of informality and how they are shaping the efforts to pursue the sustainable urban development agenda over the next three decades will also be examined.
Similarly, the different methods for measuring urban informality and how national to neighborhood decision-makers are incorporating informality in their policies and programs will be examined. The results of this roundtable will be presented at the UN-Habitat Assembly in Nairobi, Kenya, in May 2019
Joann Vanek, Senior Advisor - Statistics, WIEGO will present at a session on data: Where are the Data to Measure Informality? What's Missing? while Dr. Martha Chen, Lecturer in Public Policy, Harvard Kennedy School, Affiliated Professor, Harvard Graduate School of Design, Senior Advisor, WIEGO will give the lunchtime lecture on "Inclusive Cities for Urban Informal Workers".
More information
View UPenn Event Page
View Agenda